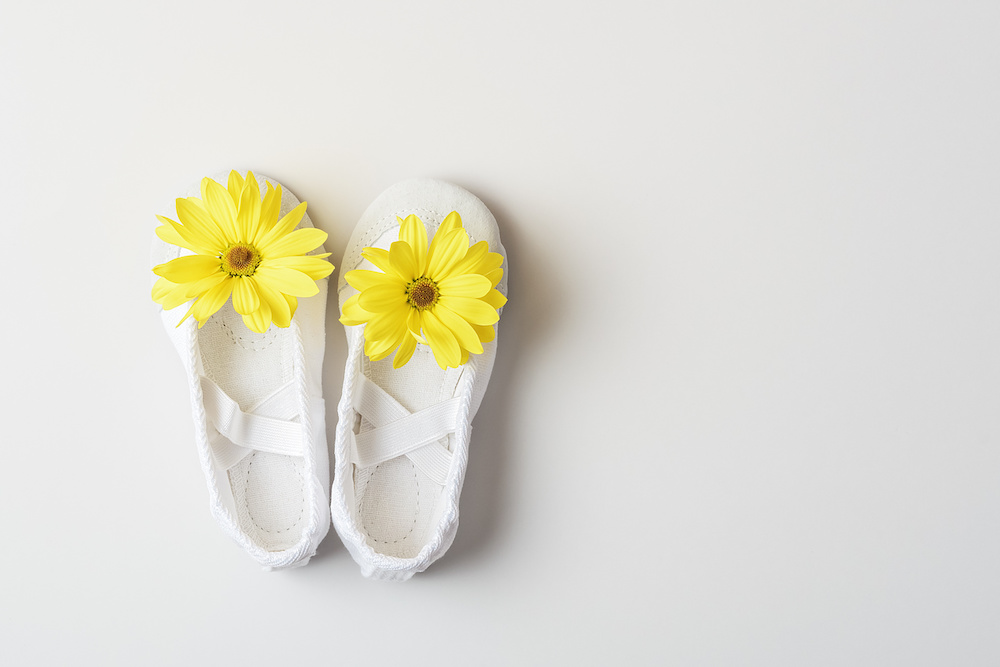 Best Toddler Ballet Flats of 2021: Complete Reviews With Comparisons
---
<!–googleoff: index–>We may earn a commission for purchases using our links. As an Amazon Associate, we earn from qualifying purchases.<!–googleon: index–>
---
Any parent wants only the best for their little one, including footwear.
For your kid's tiny and often unsure steps, you want to focus not only on how it looks but also on support and comfort.
If you want your little fashionista's wardrobe to be in trend, get her a pair or two of ballet flats.
The problem is, a lot of factors play into finding the best toddler ballet flats, so it can be a bit of a challenge for busy parents.
We decided to make it easier for you and picked out the top five ballet flats for your growing toddler.
Comparison Chart
Felix & Flora Girls' Mary Jane Ballet Flats
Otter MOMO Mary Jane Ballerina Flats
CIOR Toddler Girls Ballet Flats
DREAM PAIRS Toddler Mary Jane Ballerina Flat Shoes
Kiderence Girls Flat Mary Jane Shoes
Best Toddler Ballet Flats Reviews
1. Felix and Flora Toddler Dress Shoes
To ensure the best quality, Felix and Flora manufactures every shoe it sells.
This US-based company takes pride in producing quality footwear that screams classic craftsmanship.
Review
These Mary Jane-style shoes for little girls are popular among mothers because of their simple but elegant slip-on design.
Made of artificial metallic polyurethane leather, these closed round-toe shoes are soft and smooth and guarantee long-lasting durability.
It comfortably wraps around your little girl's feet, with enough room for her toes to move without pinching.
What's more, you can easily adjust the fit of the shoes through the Velcro strap closure.
The padded memory foam insole and soft, breathable lining ensure superb comfort while keeping their tiny feet dry and relaxed.
To keep your toddler safe in her every step, the rubber outsole has a wide grip tread that is soft and flexible, ensuring its non-slip properties.
These cute Felix and Flora shoes come in various colors and designs that will go well with any dress or occasion.
It's always beneficial to get your child's correct foot measurement and check the size chart provided before purchasing any shoes.
2. Otter MOMO Toddler Ballet Flats
Otter MOMO is a professional shoe store specializing in kids' footwear.
Every pair it sends out focuses on comfort and performance, as what you'll soon see in these toddler ballet flats.
Review
The Otter MOMO Mary Jane shoes come in a shiny patent leather material, adding elegance to your toddler's pretty dress.
Its soft microfiber leather upper promises durability, while the breathable polyurethane lining ensures her feet's comfort.
The classic double-buckle design allows easy on and off wearing and adjustability, making this pair perfect for casual everyday wear or special events.
Even little girls with cubby feet can wear these stylish ballet flats with no problems.
Its closed round-toe design offers ample room for the feet to move without pinching.
At the same time, the cushioned insole guarantees complete all-day comfort.
The rubber outsole has a full-width grip tread, making it slip-resistant for your kid's protection and safety.
This Otter MOMO Mary Janes come in different colors and styles that use other upper materials to suit your little girl's outfit and occasion.
Get the exact length and width of your child's foot and compare it with the size chart specified by the manufacturer before ordering.
3. CIOR Toddler Ballet Flats
The CIOR shoe brand offers comfortable and fashionable footwear for little girls.
It combines quality materials and excellent craftsmanship to come up with shoes that last for years.
Review
The closed round-toe design of these ballet flats allows your little girl's feet to comfortably and freely move inside the shoes.
Moreover, it has a soft inner polyurethane material with added padding that makes it extremely comfortable for tiny feet.
The breathable inner sole with seamless lining is made of high-quality leather and sponge. This combination allows the feet to stay dry and relaxed all day.
There are also air vent holes on the upper insole designed to let the feet breathe so that your toddler's tiny toes stay fresh.
The imported and durable non-slip rubber provides an excellent grip that helps secure your child's steps.
It also comes with a Velcro strap closure with a bow design so that you can adjust the shoes' fit for added all-day comfort.
These CIOR ballet flats are available in assorted colors and styles.
You can choose different upper materials, from shiny leather, glittery, suede, or satin, to perfectly match any dress or occasion.
4. DREAM PAIRS Girl's Muy Ballerina Slip-On Flats
DREAM PAIRS aims to provide the best quality shoes for its customers.
It does so by creating premium footwear paired with excellent comfort and style.
Review
The DREAM PAIRS Muy ballerina flats come with a durable synthetic upper that ensures the shoes stay in shape longer.
These ballerina flats also boast a durable and non-slip rubber outsole.
With this, you can guarantee next to no accidental slips as your toddler explores walking and running.
What's more, the simple closed round-toe design gives the toes enough space to move without constrictions.
They come in a slip-on design, making them easier to put on or take off of your toddler's feet.
You will also find that the cushioned insole provides additional comfort and support.
Eliminating the strap across the instep gives these ballet flats a more stylishly simple look, perfect for dressy or casual attire.
These Muy ballerina flats are available in different colors, sizes, and styles. You can choose from glittery, satin, suede, or leather.
With these many choices, you will easily find the perfect ballerina flats to partner with any outfit for different types of events.
5. Kiderence Girls Ballerina Flats
Kiderence is a young shoe brand created with love.
It offers original and stylish shoe designs for toddlers and little fashionistas of today.
Review
The Kiderence ballerina flats come with a microfiber leather insole, providing softness and breathability for tiny feet.
Like the other pairs on this list, its simple and elegant design is inspired by the classic Mary Jane shoes.
Finding the perfect pair of ballerina flats to match your little girl's outfits is easy, as you'll have various styles and colors to choose from.
Whichever you pick, you can rest assured that every pair is made with top-quality craftsmanship to guarantee comfort and durability.
You will also like that the non-slip thermoplastic rubber sole offers excellent grip and traction, providing safety with every movement.
In addition, the Velcro strap closure ensures perfect fit and adjustability, preventing the shoes from slipping off of your girl's feet.
What Are Mary Jane Shoes?
Most of the ballerina shoes we reviewed got their design inspiration from the classic Mary Jane shoes.
But what are they really?
This type of footwear, sometimes called doll or bar shoes, has a closed-toe low-cut design that features one or more straps over the instep.
Traditionally, the classic Mary Janes worn by kids before was made of leather with a single strap and secured with either a button or a buckle.
It has a round toe box, thin outsole, and low heels, mostly adopted by the modern ballerina flats, especially for little girls.
This classic design found on contemporary ballet flats is mostly used for semi-formal and formal occasions, like weddings and religious ceremonies.
Through the years, manufacturers have made a variation that kids can wear in more casual or rough situations, such as when playing.
Other styles have also emerged, specifically for adults, and feature heels or closed pointed toes.
How Should Ballet Flats Fit Your Toddler's Feet?
A toddler's foot anatomy is far different from an adult's; thus, wearing well-fitted shoes is crucial for their growing feet.
It is always better to buy your little girl's ballerina flats in a shoe store so that she can try them on in real-time.
If your only option is to buy online, get your kid's correct foot measurement and compare it with the sizing chart usually provided by the seller.
Do not be tempted to buy a size bigger just so your toddler can wear it longer.
Doing this is not only unsafe, but your child will also have a hard time walking in it.
In cases where a toddler's one foot is bigger than the other, it is better to buy a bigger size.
Choose a round-toe upper with low heels that can provide sufficient support, stability, and comfort to your kid's delicate feet.
Why Are Ballet Flats a Favorite for Their Toddlers?
Almost all parents choose ballet flats for their daughters once they learn how to walk, as this dainty footwear looks good on their tiny feet.
The classic round-toe design provides enough room for their tiny toes to move comfortably and without any restrictions.
Additionally, the footwear's wide opening allows quick and easy access. As such, you can get your little girls' feet inside the shoes effortlessly.
Most ballet flats for toddlers have a strap across the instep and a side Velcro or button closure.
These secure the shoes and prevent them from sliding off of your daughter's feet.
Another notable feature of a ballet flat is the non-slip outsole, which ensures the child's safety in every movement.
Also, parents have a wide range of options to choose from regarding styles, colors, and even materials.
How To Choose the Right Ballet Flats for Your Child?
Children, especially toddlers, need a new pair of shoes every few months because their feet grow fast.
It's not a good practice to let your toddlers wear poorly fitting shoes, as it may cause problems like blisters, toe pain, and more.
Hence, the first factor you should focus on is the shoes' fit.
You have to make sure that your child's toes are not cramped in the toe box. They must have enough room to wiggle and flex their feet as they move.
Opt for a shoe with a rounded toe box, as it offers ample space for movement.
Also, children's shoes should not require breaking-in and must feel comfortable from the time your kid tries them on.
Factors to Consider
All types of shoes have four major parts crucial to their fit and comfort.
First is the upper, then the insole, the heel, and lastly, the outsole.
The Upper
Manufacturers use different types of materials for the upper part of the shoes.
The most common options are canvas, leather, satin, suede, and more.
When choosing an upper material for your kid's shoes, opt for a breathable one to prevent sweaty feet.
The Heel
Footwear for toddlers does not require heels.
Only choose flats for your kids to prevent the feet from sliding towards the front of the shoes and pinching their toes.
The Insole
For your toddlers' footwear, always pick a padded insole for optimal comfort and support.
Most kids have flat feet, especially the younger ones, and don't need much arch support from their shoes.
Kids are often hyperactive, too, resulting in excessive sweating all over, including the feet.
Hence, you want to choose a pair with an absorbent insole to sponge up the sweat build-up inside the shoes.
The Outer Sole
The last crucial part of a shoe is the outer sole.
Since kids constantly move, you have to guarantee their safety by ensuring they don't slip because of their shoes.
Choose a slip-resistant rubber outsole with an excellent grip for your kid's shoes to prevent them from slipping and getting hurt.
Which Is the Best Pair of Ballet Flats for Toddlers?
If you have a young kid who is starting to be more active, finding the best toddler ballet flats for her to wear is crucial.
There are many choices in the market for this kind of footwear; the key is knowing which pair is perfect for your child.
Among the ones listed, we choose the Felix and Flora toddler dress shoes as the best option because of their overall craftsmanship.
They come in a wide selection of colors and designs, so you can easily find a pair that will complement her favorite outfits.