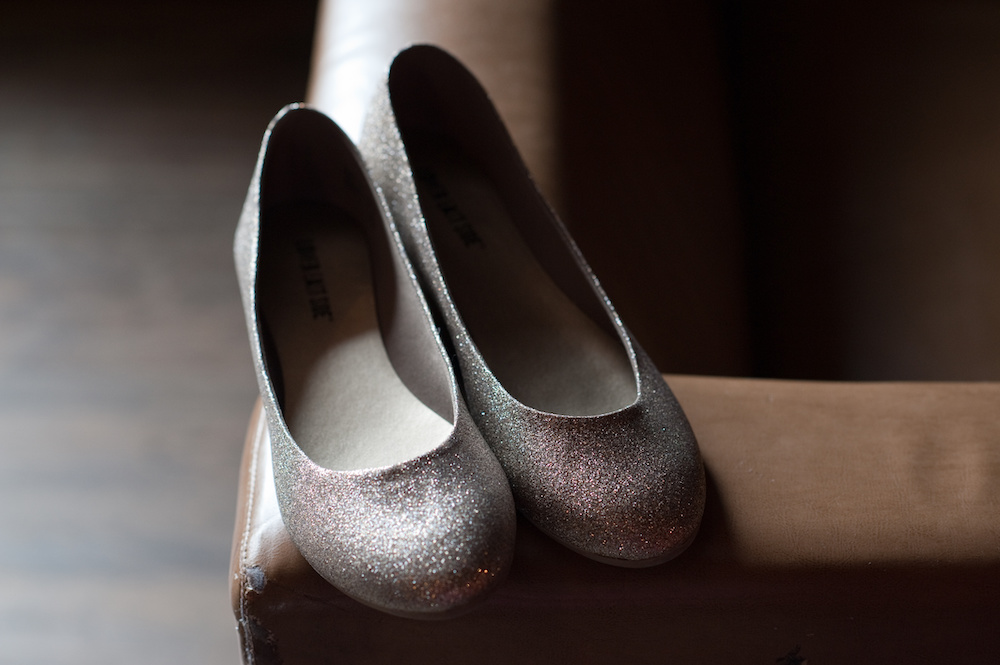 Best Silver Ballet Flats of 2021: Complete Reviews With Comparisons
Do you find yourself wanting to make a change to your wardrobe but not sure what to do next?
Making a statement with your shoes is easier than ever with the best silver ballet flats.
Silver shoes are rather uncommon, and they are not a pair that you'll see just anybody wearing.
The metallic look attracts attention and helps to pull together even the simplest outfit.
Choosing the right pair will quickly level up your outfit and make it more elegant.
Comparison Chart
FitFlop Women's Allegro Ballet Flats
Silky Toes Foldable Travel Portable Flats
Hush Puppies Women's Abby Bow Ballet Flats
Aerosoles womens Big Bet Ballet Flats
Tory Burch Benton Ballet Flats
Best Silver Ballet Flats Reviews
1. FitFlop Women's Allegro Ballet Flats
First up is the FitFlop Women's Allegro Ballet Flats.
These mid-range shoes balance comfort, durability, and style very well.
Review
FitFlop, known for its high-quality shoes, showcases a stylish pair of ballet flats in these Allegro shoes.
These imported shoes have a synthetic sole that is slip-resistant and keeps you grounded while walking.
The sole's durability is exceptional, too, so you won't have to worry about the shoes wearing out too quickly if you walk a lot.
The sole is not the only part of the shoe that supports a lot of walking.
FitFlop made these Allegro flats with lightweight padding inside for the ultimate comfortable fit.
This EVA cushioning rebounds easily, which gives your feet great support throughout the day.
This midsole's design follows the natural contour of the foot, providing support in the right areas.
Even though these shoes have cushioned insoles and a thick sole, they still have the classic look of a beautiful ballet shoe.
The sleek shoes still look stylish, and that's a big win for anyone who wants to be fashionable but also comfortable.
Finally, these shoes can work well for regular and wide feet, but those with narrow feet may have a harder time getting the best fit.
Most will order between half a size and one size down for the best fit.
2. Silky Toes Women's Foldable Travel Ballet Slips
Next up, let's examine the Silky Toes Women's Foldable Travel Ballet Slips.
These easy-to-pack shoes offer comfort and style, something you would want to have when traveling.
Review
When choosing ballet flats, the first thing on your mind might not be whether or not it is easy to pack.
However, once you try a travel-friendly shoe like these ballet slips from Silky Toes, that might change quickly.
These comfortable flats easily roll up and go into their carry bag so that you can take them with you anywhere.
The carry bag in the same color as the shoes comes with your purchase, so you don't need to worry about finding a bag that matches.
This ability also makes them a great choice as a backup pair of shoes when wearing heels to an event.
Once your feet are tired, you can quickly slip into these foldable flats for a comfortable night of dancing.
Beyond their ability to be easily carried, these shoes have a lot of other features on offer.
The rubber sole, made from PVC, durably stands up to long walks, nights of dancing, and busy days in the office.
Also, the simplified sizing chart works well because of the elastic backband. The elastic helps the shoes fit snugly yet comfortably.
If you're seeking a deeper silver color, these shoes also come in gunmetal and other metallics.
Choose the perfect shade or two for your wardrobe from the 10 color options from Silky Toes.
3. Hush Puppies Women's Closed-Toe Ballet Flats
The Hush Puppies Women's Closed-Toe Ballet Flats are a great mid-range pair from a reliable brand.
Does this classic style suit you?
Review
Hush Puppies makes high-quality, comfortable shoes, and these closed-toe ballet flats are no exception.
With a leather or textile upper (depending on the color), these shoes give off a very clean, classic appearance.
The silver shoes, in particular, offer a unique look.
The silver metallic print leather gives a nice texture and overall style boost beyond what you expect from ballet flats.
The classic look of the shoes and the simple bow make for a noticeable fashion piece without being too extreme.
Though the silver is beautiful, there are three other neutral colors available if you want to fill out your wardrobe even more.
With your comfort in mind, the plush footbed provides great cushioning while remaining flexible at the same time.
There is some arch support around the midsole, as well, so your feet will not become fatigued from being too flat.
With breathable lining around the footbed, you can expect many days of service from these shoes.
Lastly, the rubber molded outsoles ensure good traction as well as durability.
4. Aerosoles Women's Big Bet Ballet Flats
Statement ballet shoes don't come much better than the mid-range Aerosoles Women's Big Bet Ballet Flats.
What do you think of their features?
Review
The design of these shoes is the perfect balance between casual and dressy.
Regardless of the occasion, there's a way to style these flats to match whatever you are wearing.
Thanks to the beautiful, bold hardware blended with the classic style, you can wear these flats at work and formal events.
The slight three-fourth-inch heel on these shoes elevates your feet for ultimate comfort and a sleek appearance.
What's more, Aerosoles' comfort foam footbed and padded insoles will keep your feet comfortable all day long.
The company also prioritized high-quality, durable materials as well as precision stitching.
In fact, they use Aerosoles Stitch 'N Turn Technology to make sure the shoes are as comfortable and well-made as possible.
Together, these factors guarantee that these shoes will last for a very long time.
If you're over only being able to wear ballet flats once or twice before they start to fall apart, this Aerosoles pair is a great option.
5. Tory Burch Benton Ballet Flats
Does going with a high-end ballet flats option like Tory Burch Benton be the right choice?
Let's examine each feature to find out if they are truly worth the price.
Review
Tory Burch is a high-end brand, and these Benton flats stand up to that high-end reputation very well.
Overall, these shoes have a very classic appearance, but the silver color is more metallic than what you'll find on cheaper shoes.
The beautiful leather upper paired with the bold gold medallions give these shoes a stylish, expensive look.
A classic part of this design, the medallion stands out and gives real pizazz to any outfit you put together.
Also, the round toe provides enough space so that your toes remain comfortable at all times.
Though they are high-end shoes, they work perfectly for casual events and more formal looks without any issue.
These shoes do tend to run on the large side, though. Keep that in mind when ordering and consider going a size down.
As effortlessly stylish as one could hope for in a ballet shoe, there's no doubt these shoes will be grabbing people's attention everywhere you go.
Styling Your Ballet Flats
When trying out new ballet flats, many will have questions about style and fashion.
What works with ballet flats, and what does not? It can be hard to figure this out, and that's okay.
After all, fashion is not static, so there's no real set answer.
Still, it's helpful to know what the standards are when it comes to ballet flats so that you can make your own style choices from there.
Can You Wear Ballet Flats With a Dress?
Of course!
In fact, ballet flats look best when paired with clothing that shows off the ankles and lower legs.
This is because of the elongated look provided when ballet shoes are styled in this way.
Many people style ballet shoes with dresses, and this look isn't likely to fade in popularity anytime soon.
One great style tip to remember is pairing a very bold pair of ballet flats with neutral skirts and dresses.
This look gives you a chance to be playful with your footwear without feeling like you are taking too much of a risk.
Give it a try sometime, and you might just be surprised at how fun it is to have funky, bright shoes on.
Who knows? Maybe this is the twist that's missing from your wardrobe all along.
Can You Wear Tights With Ballet Flats?
You might have heard about a lot of mixed opinions about this question.
Some feel that wearing tights with ballet flats can appear very immature, especially if you pair bright tights with neutral shoes.
Others feel that this is simply a practical combination.
Wearing tights with ballet flats in cool weather can keep you cozy when showing your legs, but what's the verdict?
In the end, it is all up to you.
As long as you match the shoes and accessories appropriately, there is no reason that this look has to seem juvenile.
Keep your shoes and tights classy to create a professional look when wearing ballet flats with tights.
Do You Need To Wear Socks With Flats?
No, you don't have to wear socks with flats, but you may want to.
After all, who's to stop you from expressing your personal style through your shoes?
Here are some reasons why people choose to wear socks with flats.
Personal Style
Some people choose to wear socks with flats as a fashion choice.
While crew socks don't traditionally look great with ballet flats, pairing bold socks with ballet flats is a stylistic choice.
If you are confident in your style or ready to explore some unique looks, go ahead and give it a try.
The worst thing that can happen is that some people will look at your cute new shoes, and what's so bad about that?
For Comfort
Another reason why some wear socks with their ballet flats is for comfort.
If you don't like wearing shoes without socks but don't want to wear crew socks, look for no-show socks.
No-show socks and ballet flat liners are a great way to soak up sweat and stay comfortable without compromising your style.
There are different types of no-show socks on the market, too.
Make sure to explore different pairs if one doesn't seem like the right fit.
Better Fit
Finally, some people wear socks with their ballet flats to help them fit more snugly.
If the heel of your shoes is slightly sliding off when walking, wearing a no-show liner sock can help.
Modifying the fit of shoes is more commonly done with added insoles, but socks can also work in a lot of cases.
Which Pair Is the Best?
Now that you have gotten to see the finer details of the best silver ballet flats, are you ready to know which pair is the best of the best?
From all of the top options, we found that the Hush Puppies Women's Closed-Toe Ballet Flats are the best when it comes to blending style, comfort, and price.
Another option that works for many (especially with events in mind) is the Silky Toes Women's Foldable Travel Ballet Slips.
More than anything, you will love them for their travel- and event-friendly design.
In any case, we recommend that you don't settle for the first pair that you see.
With enough time and shopping around, you will soon find the perfect silver ballet flats to match your favorite outfits.