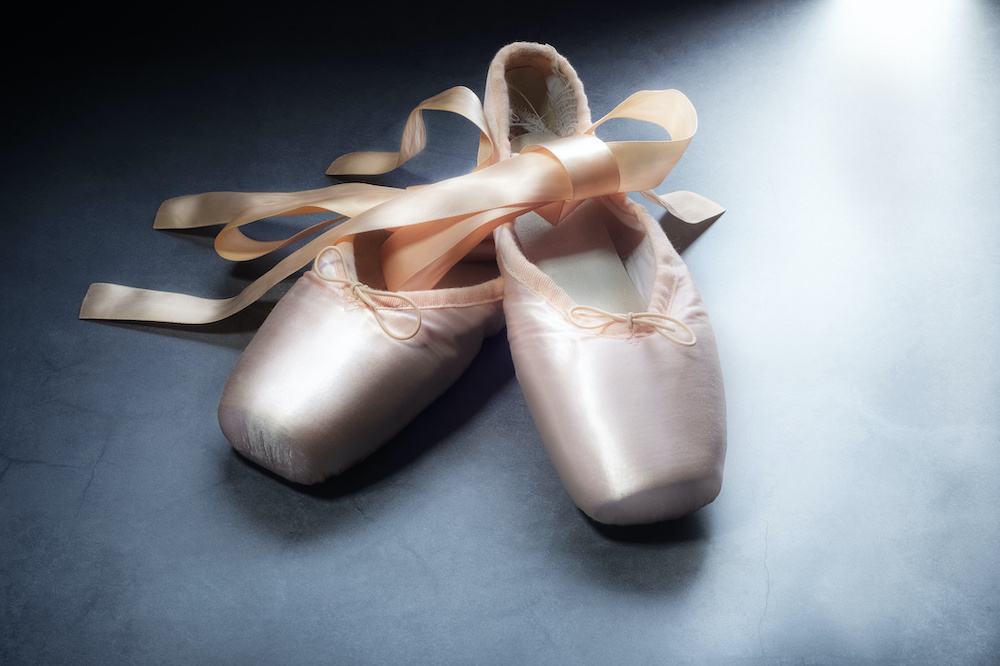 Best Pointe Shoes of 2021: Complete Reviews With Comparisons
---
<!–googleoff: index–>We may earn a commission for purchases using our links. As an Amazon Associate, we earn from qualifying purchases.<!–googleon: index–>
---
As beautiful as pointe shoes look in action, the behind-the-scene process of choosing the right shoes is not quite as pretty.
Choosing the best pointe shoes is a challenging and overwhelming process for dancers, especially new ones.
Once people find shoes that they love, they usually stick with the same style for years to come, but getting to this point is tough.
Today, you can learn more about choosing the right type of pointe shoes for your feet and get more information about five pointe shoes you might want to consider.
Comparison Chart
Bloch Women's Hannah Pointe Shoes
WENDYWU Pink Ballet Pointe Shoes
TXJ Sports Ballet Pointe Shoes with Ribbon and Toe Pads
IJONDA Adult Ballet Pointe Shoes
Nexete Professional Vanassa Ballet Dancing Pointe Shoes
Best Pointe Shoes Reviews
1. Bloch Women's Hannah Pointe Shoes
Bloch is a well-known brand that has been in the industry for decades.
They have shoes for kids and women, as well as other products such as accessories and masks.
The Bloch Women's Hannah Pointe Shoes is one of their top-sellers, but does that make these shoes right for you?
Product Highlights
The Bloch Women's Hannah Pointe Shoes is a very lightweight and flexible pair of pointe shoes.
Hannah is designed specifically to help dancers build their foot and ankle strength.
It has a strong shank that is slightly curved, making it easy to roll up to pointe while still working your feet.
The Hannah has a wide toe box with a slight taper; there is a relatively wide platform for easier balancing.
The Good
The hard shank's soft curve on the Bloch Women's Hannah Pointe Shoe is part of what makes it so successful for so many beginner and intermediate level dances.
The soft curve helps give an elegant look to the foot while also providing a streamlined fit from day one.
As time goes on, that fit only gets better and better as the shoe becomes more broken in overtime.
The Bad
The toe box on the Bloch Women's Hannah Pointe Shoe is slightly tapered, but the platform is still very wide.
That means those with very tapered toes might need to use a lot of padding or find it uncomfortable.
The shoe's style is great for those with a more square-shaped toe region.
2. WENDYWU Ballet Pointe Shoes
WENDYWU is another brand that not only specializes in ballet shoes but also in tutu skirts and more.
The Ballet Pointe Shoes is a very affordable pair of pointe shoes focused on value.
Does it have the features needed to be a great pair of pointe shoes?
Product Highlights
The WENDYWU Ballet Pointe Shoes is made from a durable, unwashable satin, but it can be gently cleaned with a damp cloth if needed.
Getting these shoes wet could cause the satin to shrink, so you must avoid this.
The sole on these shoes is relatively hard; it's made from a thick German cardboard style that is then reinforced with paste.
The shoes are available in sizes for both older girls and young women, but girls should not begin pointe until they are at least 11 years old.
They are also available in three different colors, including pink, red, and black.
WENDYWU provides toe pads, a mesh carrying bag, and a set of ribbons for the shoes.
The Good
The sizing charts provided by WENDYWU for these shoes is a great tool for beginner pointe dancers to convert their size from street shoe to these pointe shoes.
It is easy to get the right size with the chart, and you can also discuss exchanging the shoe easily if the size does not work out properly.
The Bad
The WENDYWU Ballet Pointe Shoes isn't the right choice for very experienced dancers or dancers who dance en pointe for many hours a week.
Despite not being the right choice for professional level dancing, they are a great value pointe shoe for beginners and hobbyists to try out.
3. TXJ Sports Pointe Ballet Shoes
Available in pink, the TXJ Pink Pointe Ballet Shoes is a super affordable pair of pointe shoes.
But is it suitable for actual dance classes?
Product Highlights
The super-affordable TXJ Pink Pointe Ballet Shoes is available in sizes for both older girls and young women.
This Daisy ballet shoe has a complete sizing chart; you can find your size by measuring your foot or using your regular street size.
The chart helps to ensure that you can find the best fit among the shoe options available.
The TXJ Pink Pointe Ballet Shoes is satin, so you cannot wash it, but you can gently clean using a small brush such as a toothbrush to brush away stains.
These shoes from TXJ come with a ribbon that will need to be cut and sewn onto the shoes where you would like them to be.
The Good
The package includes everything needed to start studying pointe for the first time: the shoes, the ribbons, and the toe pads.
With these things, beginners can get their first shoes ready to go and work with their teachers to learn the proper technique to go en pointe.
The Bad
The toe box shape on the TXJ Pink Pointe Ballet Shoes is different from that of many other pointe shoes, which isn't necessarily good.
Some dancers will find that the bow is too long and too tapered, so it is hard to get over the box completely while dancing.
Others, however, will not have an issue with this because of the shape of their feet.
4. IJONDA Pointe Shoes
IJONDA have a wide selection of dance shoes for both kids and women.
These IJONDA Pointe Shoes is a mid-range option for dancers who want to cut the difference between value and professional.
Product Highlights
These IJONDA Pointe Shoes is shipped out with toe pads and a mesh bag. As such, you have the necessary accessories to get started.
The sole or shank of these shoes is made from a synthetic material and should be expected to have medium flexibility.
The flexibility will increase over time, but it is slightly more challenging than a typical shoe for beginners.
The satin on these shoes is high-quality that cannot be washed or made wet; if it gets wet, it could shrink.
It is possible to clean the shoes using a cloth that is only slightly damp or an eraser to get rid of some of the marks.
The Good
The wide toe box, wide platform, and average vamp length come together to make the IJONDA Pointe Shoes a great choice for beginners that want an affordable pair.
While the shank is not as flexible as a complete beginner shoe, it is a good hardness to work your feet and help you gain strength as you keep dancing.
The Bad
While there is a size chart for these IJONDA shoes, it can be hard to get the size right if you plan to use toe pads or paddings with these shoes.
IJONDA, however, has recommended ordering one size up from what you think your size is if you plan to use these types of additional padding.
5. Nexete Professional Vanassa Ballet Pointe Shoes
Finally, the last shoes we'll cover today are the Nexete Professional Vanassa Ballet Pointe Shoes.
It's an affordable option designed for beginners to pointe.
Product Highlights
The Nexete Professional Vanassa Ballet Pointe Shoes comes in sizes for older girls, young women, and little kids.
It should be noted that while these shoes are available in small sizes for younger children, you should not use them to go en pointe until recommended by a teacher.
This is usually not until the child is at least 11 years old to avoid damaging their feet.
The Nexete Professional Vanassa shoes have a satin upper and a high-quality leather sole.
The toe box is very wide and intended for those with square toes.
The toe box's wideness also makes the platform a good size for balancing as a beginner to pointe dancing.
The shoes come with both toe pads and ribbons, so you can get started on learning the pointe technique soon after receiving the shoes.
The Good
These flexible-shanked shoes are available in black, red, and pink, which makes them one of the few affordable shoes that come in multiple colors.
Those doing special performances or looking for a unique shoe will be happy with this variety.
The Bad
The quality of these shoes is not the same as the quality you would find in a professional shoe from more expensive brands.
That said, the quality is great for the price, and you can expect the shoes to last for a few months of classes as a beginner.
Pointe Shoes Buyer's Guide
What is it about shopping for pointe shoes that is so difficult for beginners and dancers' parents who aren't familiar with things?
The fit of the shoes, the unique terminology, and more can cause confusion.
Some the most popular brands include Bloch Pointe Shoes, Gaynor Minden Pointe Shoes, Grishko Pointe Shoes, Russian Pointe Shoes, Sansha Pointe Shoes, Suffolk Pointe Shoes and Women's Bezioner Pointe Shoes.

Here are some important things to keep in mind while shopping around for the right pointe shoes.
Size & Padding
The most important thing to get right when shopping for pointe shoes is the size, which is often the most difficult thing.
The best way to make sure that you properly get your pointe shoe size when first purchasing them is to visit a fitting professional who can help you with the fit.
That does not mean it is impossible to order shoes and find the right fit at home, but usually, you will need to try on a few styles to see what feels right.
Sizing the shoes properly means that you carefully look at:
Toe box shape

Shank curve

Length of the shoe

How much of the foot is covered

Whether or not the heel slips off too much

If the shank twists when the foot is bent or extended
These are just a few of the things, and each of these points may be confusing at first.
That's okay; over time, it will become easier to work out what each thing means.
Another important factor in choosing the right size is making sure that you are wearing foot padding when you size the shoes.
Dancers often wear toe covers and add lamb's wool to make the proper fit, so you need to consider these things when sizing.
If you plan to wear padding with your pointe shoes, make sure that you check the fit while this padding is in place and you are wearing tights.
Box
The toe box is the part of the shoe where your toes go, and it has a flat surface.
This surface is where the dancer balances on when they go en pointe, and the shape of the toe box affects comfort, fit, and usability.
Beginners are often encouraged to get pointe shoes with a very wide toe box so that there is more area to balance.
This makes it easier to stay en pointe after rolling up and require additional padding to keep the toes comfortable.
Ultimately, the toe box should be shaped to fit with the natural curve of your toes as much as possible.
People with very tapered toes will need a more narrowly tapered box, while those with a square shape can go with something less tapered.
You can adjust many toe box problems with padding, but it's best to get the fit as comfortable as possible without too much padding.
Sole
The sole of the pointe shoe, more commonly known as the shank, is one thing you will often hear about.
Shanks come in different hardness levels, and the shank's hardness determines how flexible the shoe is.
Beginners are usually encouraged to get a full-length shank that is flexible so that they can strengthen their feet without rolling onto pointe being too hard.
More experienced dancers often go for ¾ or ½ length shanks depending on their foot's arch, and they will sometimes go for harder shanks.
There isn't one shank that is the best; the type of shank you should choose depends on your dance level, goals, and foot shape.
Platform
The platform is the flat part of the toe box that you balance on when dancing.
The platform was briefly mentioned when you learned about toe boxes above.
The platform width is partially determined by the shape and size of the toe box.
Wider platforms make it easier to balance en pointe, while more narrow boxes give a more elegant line to the foot when dancing.
The roundness to the edges of the platform can also affect how easy it is to roll up onto pointe.
When trying on pointe shoes, you should not try to roll up on pointe.
Instead, put your weight onto one foot's platform at a time to see how you feel about the platform size and shape.
Ribbons & Elastics
Finally, let's briefly discuss ribbons and elastics. Dancers typically sew on the ribbon and elastic to keep the pointe shoes properly secured to their feet.
While these can be pre-sewn onto some models, most pointe shoes either come with these accessories or need to be purchased separately.
That's because where the ribbons and elastics should be sewn on can actually be dependent on your foot shape and arch.
Check if your pointe shoes will come with these items or if you will need to add them to your cart before buying.
Best Pointe Shoes FAQs
1. What Age Is Too Late To Start Ballet Or Pointe?
Throughout the history of ballet, the belief has often spread that dancers must begin at a young age to progress as much as possible.
When it comes to ballet, it is never too late to start learning!
You can see many benefits of dancing ballet at any point in life, so you should never feel too old to try ballet.
Pointe work can be more difficult to start at an older age simply because your feet muscles develop.
Children who start dancing young can usually begin pointe around age 11, and their muscles grow as they dance to be flexible in the right areas.
Adults, however, won't have this benefit. Before starting pointe as an adult, one should be taking classes a few times a week for at least one or two years to strengthen their feet.
2. What Age Is Appropriate For Pointe Shoes?
Different types of shoes can be safely used at different times, so it is important to keep that in mind when considering age.
Ballet can be started as young as three years old with more formal training, usually kicking in around six or seven years old.
When it comes to dancing en pointe, most professionals recommend that this does not happen until the dancer is around eleven years old.
The exact age can vary slightly depending on the strength of the dancer's feet and their overall skill level, but a teacher can help you determine the right time to begin.
3. Does Pointe Stunt Your Growth?
Dancing en pointe has never been shown to stunt your growth unless the dancer begins to dance en pointe too soon.
Wearing pointe shoes too much before age 11 or 12 can cause growth problems in the legs and feet.
This is because there are growth plates in the feet, and that is why dancers are not encouraged to start pointe any sooner than this time.
4. Are Pointe Shoes Bad For Your Feet?
Pointe shoes are not inherently bad for your feet.
Dancing en pointe requires your feet and ankles to be very strong, and there is a possibility of injury while dancing in pointe shoes because of this.
That said, pointe shoes do not necessarily cause damage more than any other type of dancing that puts a lot of pressure on your body.
There are many ways to take precautions to prevent and reduce injuries.
5. Why Are Gaynor Minden Pointe Shoes Bad For Feet?
Some people believe that Gaynor Minden pointe shoes are not good for a dancer's feet.
The shoes are made from modern, flexible materials that always return to the same shape and make it somewhat easier to dance en pointe.
Why would this be a bad thing for your feet? It's possible for you not to learn the proper technique or let the shoes do all the work, which can cause weak ankles and feet.
New dancers are not recommended to use these shoes for this reason, but Gaynor Minden pointe shoes can be successful in some situations.
Our Top Recommendations
Among these five great options, the Bloch Women's Hannah Pointe Shoes stand out as the top option because of the great features it offers behind a high-quality name.
While these shoes can be considered relatively high end, they have the value needed to justify the price point thanks to their durability, strength, and style.
Dancers looking for a more affordable option as beginners or as a backup pair of shoes may find that the WENDYWU Pink Ballet Pointe Shoes a better option. You can also check out our guide for choosing the best pointe shoes for beginners.
These value shoes do not have the same durability or quality as the Bloch shoes, but they make up for that in the cost, fit, style, and overall friendliness of the shoes.
Choosing pointe shoes is difficult, but it is worth taking the time to learn more about shoes, features, and more.
By learning more, you'll be more comfortable and capable when choosing your pointe shoes!