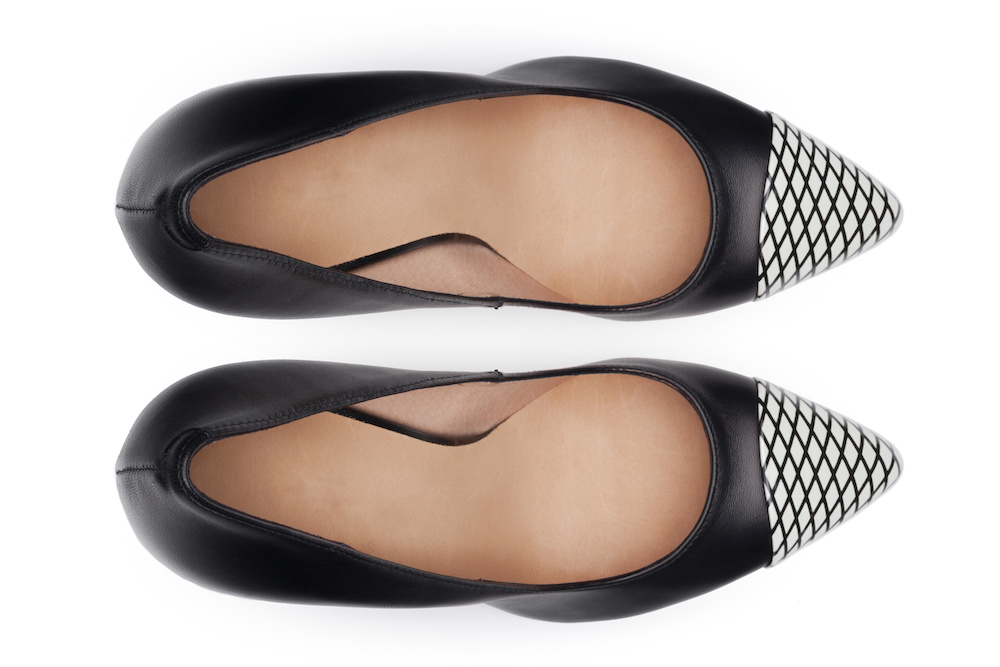 Best Pointed Toe Ballet Flats of 2021: Complete Reviews With Comparisons
---
<!–googleoff: index–>We may earn a commission for purchases using our links. As an Amazon Associate, we earn from qualifying purchases.<!–googleon: index–>
---
Believe it or not, ballet flats have been coming in and out of fashion for around 80 years.

They first gained popularity in the 1940s, then again in the '50s, '80s, and '90s.

After years of being on the back burner, these comfy shoes just hit the catwalk yet again this year.

To help you stay updated on the latest trend, we searched for the best pointed toe ballet flats that add a stylish yet comfy twist to any outfit.

We narrowed down the choices to five gorgeous pairs that will suit every occasion and budget.
Comparison Chart
Ollio Women's Pointed Toe Ballet Flats
Stunner Women's Pointed Toe Flats
Breifola Women's Pointed Toe Flat Shoes
Trary Women's Pointed Toe and Bow Ballet Flat Shoes
Bella Marie Angie Women's Pointy Toe Ballet Flats
Best Pointed Toe Ballet Flats Reviews
1. Ollio Faux Suede Slip-On Pointed-Toe Ballet Flats
Ollio has been manufacturing and selling quality, fashionable shoes for more than a decade.
Among the brand's latest creations are these D'Orsay flats.
Women looking to revamp their spring or summer wardrobe with low-key, versatile, stylish flats will find this pair irresistible.
Review
With their perfectly pointed toes and muted colors, we love the way these Ollio ballet flats look.
The style is very slimming and flattering, and the pointed-toe structure doesn't pinch the toes as some pairs do.
In fact, they are quite roomy, especially for ballet flats that are often narrow. They could even be an excellent option for women with wider feet.
These flats come in eight different sizes, and they fit true to size.
However, Ollio recommends getting a half-size up if you have wider feet than most women.
We think it is the D'Orsay cut that makes them so forgiving to all shapes and sizes of feet.
You will more commonly see this cut on heels, but this pair shows that it can work just as well on flats, too.
Because the back of the shoe is cut away from the front, these ballet flats are best suited for warmer, drier weather.
For most ladies, this means they will have to relegate them to the back of the closet come fall.
Ollio offers these flats in 11 fantastic colors of faux suede.
Whichever you pick, you find that they feel soft and comfortable as soon as you slide them on.
All in all, we think that these flats are very reasonably priced, considering the quality and comfort you are bound to get.
2. ZTWUTANG Stunner Women Slip-On Ballet Shoes
ZTWUTANG distributes quality and affordable footwear from China to consumers worldwide.
In fact, you'll find that these affordable Stunner slip-ons are just one of the many ballet shoes it offers.
Add to that the fact that they come in various color choices, and you'll probably end up buying several pairs.
Review
These cute ballet flats come in an amazing variety of 36 colors.
If you are looking for ballet flats in a certain color to coordinate with a specific outfit, there's a good chance these Stunner flats have it.
Do inspect the pictures carefully, though. The style and materials change on one or two pairs, depending on which color is selected.
For example, the khaki leopard shoes feature more of a pointier toe than the army green.
Nevertheless, no matter which style and color you pick in the end, they're all available at the same great low price.
We're sure it won't be easy to stop at just one pair.
There are nine sizes available, too, with some good half-size options. The problem is, they stop at US Size 9, so they won't suit everyone.
If you have wider feet, these shoes are a particularly great option for you, too.
Just go ahead and order your usual size, and we're sure you will get a good fit.
If your feet are average width, order a half-size down. Those with narrow feet might find them a bit too wide altogether.
These flats are really comfy and soft straight from the box.
The best part? They don't seem to rub at all, which was surprising because of how inexpensive these shoes are.
Unfortunately, these shoes are all the way from China, so you do have to be patient with your delivery.
If you select the cheapest delivery option, the estimated delivery date is anywhere between three and five weeks.
That's a long wait, especially when you are excited to receive and wear your new shoes.
3. Breifola Shallow-Mouth Pointed Flat Shoes
Breifola specializes in high-quality, fashionable footwear for women.
One quick look at this pair, and you will notice that it costs higher than any of the ballet flats we looked at.
Nevertheless, you can be sure that these stylish and comfortable shoes will last you throughout the year and beyond.
Review
These flats look a bit similar to the designer ballet flats by Rothys because of the elegantly knitted pattern.
Hence, if you want a designer to look without paying the full price, these shoes will fit the bill.
They have 11 different colors and patterns to choose from, offering a unique style than the other flats on this list.
These shoes are also a step-up in terms of quality.
They feature seamless weaving technology, an extra cushioned insole, and an additional latex heel cap, all for your premium comfort.
This combination makes the shoes feel great all day, even if you are out walking.
The eco-friendly PU leather is ultra-soft and breathable, too.
You will be thrilled to know that these flats won't slip off your feet when you're out and about as most ballet shoes do.
The insole is of high-quality, breathable fabric with good moisture absorption, which will help keep your foot soft and dry.
The sole is both wear-resistant and slip-resistant. Made from TPR rubber, you can trust that it is also lightweight and foldable.
Basically, you can just slip them into your bag for traveling or for when you want to take a barefoot stroll down the beach.
Breifola is very responsive and will offer you a great customer service experience.
All in all, while these shoes are more expensive than the others, they are comfier and will probably last you longer.
If you like investing in good-quality shoes that are built to last, these Breifola flats are a great option.
4. Trary Pointed-Toe and Bow Ballet Flats
Trary manufactures and sells a variety of women's footwear.
These pointed-toe shoes, in particular, are extremely popular among busy women because they add a touch of detail to casual and conservative outfits.
As such, they are now available in more colors and sizes than before.
Review
As soon as you see these shoes, you will notice that they differ slightly from all of the other shoes on this list.
There's the extra stitching detail around the toe, but what stands out is the pretty bow that sits on top.
There are also new colors added to the line, bringing your options up to a total of nine different colors.
They include a mixture of conservative, versatile colors, like new black and dark blue, as well as more statement choices of leopard and natural snake.
The design is low-key and smart enough that you can wear them at the office.
Still, they are sure to add a playfulness to most outfits for work and play.
These ballet flats are available in 10 different sizes up to a size 11.
They tend to run slightly large, though, which is great news for women with wider feet.
You can also pick half sizes, which means you can get an even more secure fit.
The materials feel quality and soft, and the footbed is cushioned for comfort.
These shoes also offer moderate arch support, which is difficult to find in ballet flats like these.
The latex cotton stickers around the heel will prevent the shoes from slipping off and from rubbing and causing blisters.
Price-wise, they sit in the middle. They cost more than the budget options seen here and less than the "designer" Breifolas.
All in all, we think these are well-made, versatile, and chic ballet shoes that offer great value for money.
5. Bella Marie "Angie" Ballet Flats
Bella Marie is a popular women's footwear brand retailed online and in major shoe stores and supermarkets.
The Angie pointed ballet flats are perfect for women looking for a simple style.
While they look rather simple, they are available in an amazing variety of colors.
Review
These Bella Marie ballet flats are available in over 40 different colors and materials.
While we all know it's fantastic to have so many choices, it can be a little overwhelming to pick just one pair.
Unlike the shoes from ZTWUTANG, no matter which color and materials you pick, the style is the same, which makes ordering easier.
Unfortunately, with these flats, the price fluctuates between the different choices.
As such, you will have to enter your size and favorite color to see the final price.
Nevertheless, even the higher prices are very reasonable.
And if you have a rather flexible budget, then you can find yourself an absolute bargain.
These shoes certainly don't look cheap, too.
They probably won't last that long, but they will see you through the season. Then, you can just pick another color to suit your fall or winter wardrobe.
We also like that these ballet flats are available in 10 different sizes, including some half sizes, up to a US size 11.
With these, they should suit almost everyone.
You should be aware that the sizing between the different designs seems to be pretty inconsistent.
For example, if you order the patent or printed shoes, we recommend ordering a size up.
One thing we noticed from wearing these shoes is that they have quite a narrower fit in the toe area.
Because of this, you might want to avoid these shoes if you have wider feet so that you don't feel cramped and uncomfortable.
For everyone else, these are a comfortable and uber-affordable pair of pointed-toe ballet flats.
Are Ballet Flats Any Good For Your Feet?
Unfortunately, like heels and sandals, ballet flats don't have a great reputation when it comes to taking good care of your feet.
They offer little to no arch support, which can eventually lead to knee, hip, and back problems.
For this reason, you would want to find ballet shoes designed to provide extra support and cushioning.
Then again, if you are only going to wear it to work where you won't be walking or standing on your feet for hours, these shoes should be fine.
Is it OK to Wear Flats With a Dress?
There's no denying that wearing heels makes everyone's pins look more fabulous, as they're slimming and help to define and elongate your legs.
Because of this, it's no wonder that they are usually the first port of call when it comes to wearing a dress or skirt.
But there are many styles of flat shoes that will look great when teamed with dresses and skirts, too.
Mules, loafers, sneakers, sandals, and ballet flats are some of the best options.
There's no need to put yourself through any unnecessary discomfort and wear heels when you don't feel like it.
Ballet flats are stylish, cute, and dainty.
They work particularly well with dresses, and if you go for a pointed-toe design, they are also slimming.
Depending on the color and style, a pair of fashionable pointed-toe ballet flats can go a long way in helping to dress up or dress down just about any outfit.
Which Pair Is the Best Pointed-Toe Flats?
Because of the many designs available in the market, choosing the best of the best pointed toe ballet flats is not easy.
We nearly went with the ZTWUTANG pair for its price and fabulous color choices, but waiting for them to get here from China might just be too unbearable.
In the end, we'd rather have the ballet flats from Ollio.
We just love this D'Orsay style, as well as how comfortable they are to wear straight from the box.
They look great with literally everything, so we'll barely be taking them off our feet.