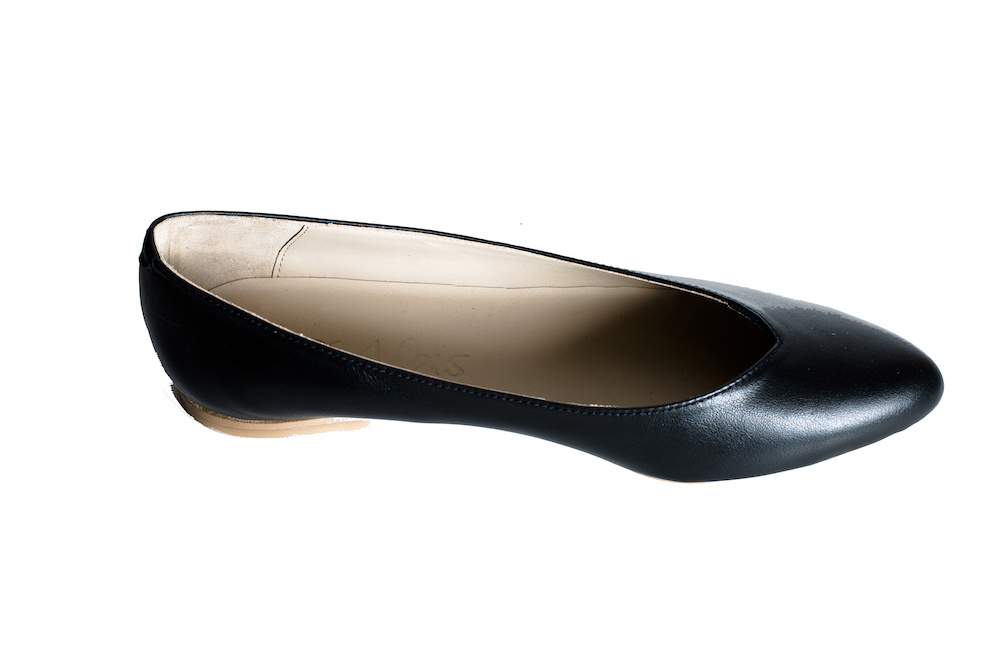 Best Black Ballet Flats of 2021: Complete Reviews With Comparisons
---
<!–googleoff: index–>We may earn a commission for purchases using our links. As an Amazon Associate, we earn from qualifying purchases.<!–googleon: index–>
---
Like plain, white Ts and a good pair of jeans, the best black ballet flats are every woman's wardrobe must-haves.
For this reason, you will find tons of options in stores and online.
Regardless if you go for designer ones or a budget-friendly pair, these shoes will easily add a chic and stylish touch to your overall look.
If you don't really enjoy shopping, this can make picking out the perfect pair a chore.
To help out, we tried and tested five of the crowd's favorite.
Comparison Chart
Skechers BOBS Women's Bobs Plush-Linen Back Ballet Flats
LifeStride womens Abigail Ballet Flat, Black, 5 US
Skechers Women's Cleo Bewitched Ballet Flats
SOUL Naturalizer Women's Gift Ballet Flats
Vionic Women's Spark Minna Ballet Flats
Best Black Ballet Flats Reviews
1. Skechers Women's BOBS Plush-Linen-Back Ballet Flats
Skechers is a global brand that provides the world with comfort, innovation, and style through its products.
Among these is the 2018 release from the Women's BOBS Ballet Flats Collection called Plush-Linen-Back.
Review
The BOBS Plush-Linen-Back boasts a durable construction using 100% imported materials.
Trying it on, you'll immediately notice the fabric or textile upper and the flexible synthetic sole.
The soft canvas fabric of the upper conforms to the foot very well and does not stretch, eliminating any restrictions.
Inside, you'll find a memory footbed perfect for those with wide feet and flat arches.
This extra cushioning provides additional support, making it an excellent footwear for everyday use.
Combine that with the flexible outer sole, and you will get the highest level of comfort possible.
The outer sole provides a good grip, too, removing the risk of slipping while wearing the shoes.
These Skechers ballet flats come in four color varieties: black, black/grey, champagne, and natural.
They are also available in 15 sizes, from five to 13, with half sizes in between.
Perhaps the best part is that Skechers donates a portion of the BOBS' collection sales to the PETCO Foundation, an organization that focuses on saving cats and dogs.
2. LifeStride Abigail Women's Ballet Flats
LifeStride manufactures trendy and easy-to-wear shoes perfect for any outfit and occasion.
The Abigail ballet flats first came out in the market in 2016.
To this day, they are still one of the most sought-after styles for ladies to wear in the office, the mall, or during events.
Review
This particular model is a part of LifeStride's Simply Comfort collection.
Like other pairs from this series, it features the brand's Easy Fit technology.
With this, you can wear these shoes as you go about your everyday chores, and you won't feel any discomfort.
As for its construction, this pair features an imported faux leather upper and a flexible synthetic outer sole.
It has a strappy overlay to its closed round-toe design, adding a special touch and character to the plain black shoes.
To match it with any outfit or occasion, you'll love the classic sophistication that the slip-on design and the 7/8-inch heel add to these shoes.
As mentioned, the synthetic outer sole is flexible, providing you with excellent traction for maximum stability and preventing slipping mishaps.
LifeStride offers this pair in six neutral colors and 12 different sizes in medium and wide varieties.
Overall, the shoes' solid feel comes from the manufacturer's excellent structure and quality craftsmanship.
3. Skechers Cleo Bewitch Women's Ballet Flats
There is no denying that Skechers is one of the world's leaders when it comes to lifestyle footwear.
The brand manufactures and sells a diverse selection of products for both men and women.
The Cleo Bewitch ballet flats became available in 2017. Since then, it has continued to be well-loved for its attractive style and comfortable fit.
Review
These ballet flats feature a simple slip-on design that makes them the perfect all-day comfortable footwear.
Its upper is a soft stretchable woven fabric with a knit-in texture and an almost seamless design.
The narrow toe front and a lightly scalloped collar design give it a chic and dressier appearance.
Inside, you will find a soft fabric lining and a flat textile-topped insole to keep your feet dry and relaxed.
Then, there's the Air-Cooled Memory Foam technology, providing extra cushioning for added comfort.
You will also notice a fabric overlay with stitching details on the heel.
The flexible rubber outsole, with its 1/8-inch heel, provides excellent traction and slip resistance, preventing you from getting hurt.
To keep it clean and looking its best, you can machine-wash it on a gentle cycle on your washer before hanging it to air-dry.
4. SOUL Naturalizer Women's Gift Ballet Flats
SOUL Naturalizer believes that the right style of footwear generally reflects your state of mind.
To exude elegance from the top all the way to your feet, finish off your favorite looks with these Women's Gift flats.
Review
These comfortable and well-designed shoes have a solid construction that does not require breaking in and will not cause blisters.
You can buy these shoes in black or choose from seven other colors to match your style.
Regardless if you have wide or medium-sized feet, you'll find a pair that will fit you perfectly.
All in all, these are available in 12 different sizes, from size 5 to 11.
These closed round-toe shoes feature a knot-like accent on the vamp to add flair to the chic and classic design.
The upper boasts synthetic faux leather construction with a soft fabric lining.
You will love the memory foam footbed, too, providing extra cushioning and step-in arch support.
At the same time, the antimicrobial sock liner ensures your feet are always dry.
You will find that the outer sole is both lightweight and flexible. As such, you get to enjoy excellent comfort even as you walk or stand for hours on end.
The heels measure 0.87 inches high and offer flexible stability and excellent traction.
5. Vionic Spark Minna Ballet Flats
Vionic is a proud manufacturer of comfortable and stylish footwear for men and women.
Walk with incredible support with these Spark Minna ballet flats on.
Review
The Vionic Spark Minna ballet flats come with a toecap and a cute bow to complete the classic look.
Perhaps more than how it looks, though, you will love that it has a solid construction that supports your feet throughout the day.
These shoes utilize the Vio-Motion technology in hugging your arch to support its natural alignment, focusing on three-zone comfort: stability, arch support, and cushioning.
This design innovation received the Seal of Acceptance from the American Podiatric Medical Association.
This Vionic Spark Minna ballet flat comes in three different widths for women in whole and half sizes, giving you plenty of options.
It combines the stylish look of a suede upper with a TPR outsole.
The durable thermoplastic rubber outsole comes with a 0.04-inch heel.
Inside is a firm and flexible orthotic microfiber-covered EVA footbed that you can easily remove when you need to.
The manufacturer recommends that you only wear your new Vionic footwear for a few hours for a day or two for your feet to adjust to the orthotic footbed.
Different Types of Ballerina Flats
For many, black ballet flats look boring and don't really add anything to an outfit's overall appearance.
How can you wear this classic footwear and still look cool?
Let's look at the most common types of ballerina flats and see if you can still look stylish and fashionable wearing black flats.
The Classic
The classic ballerina flats are lightweight, round-toed, and usually come with dainty bows on their vamps.
They should also look and feel delicate like traditional ballet shoes.
The Pointy Toe
This style is almost similar to the classic except for the dainty bow and pointy toe.
You may find plain and simple designs, but there are decorated ones, too.
Some designs may include beads and glitter, but you should still see and feel its gracefulness.
The Slingback
Some consider slingbacks as sandals, but they can be a flat ballet variation.
They have an ankle strap to secure the feet and a close-toe box.
The Opentoe
This style, also known as peep-toe shoes or flats, has an open-toe box that exposes parts of your toes.
The Openwork Ballet Flats
The openwork flats have patterned uppers that slightly cover parts of your feet.
The Open-Side Ballet Flats
As the name implies, open-side ballet flats usually have one side of the footwear exposed to make them stand out from other types.
The Strappy Ballet Flats
The strappy ballet flats have different variations where the strap is placed at various locations.
One example is a single strap around the ankle to support the feet, but the shoes themselves are the typical ballerina flats.
This style is not suitable for those with thick ankles or short legs, as it won't be flattering to look at.
The Lace-Up Ballet Flats
This variety is sometimes called gladiator shoes. They usually have pointy toes with adjustable lace-up details.
How To Pick the Color of Shoes To Wear
After deciding what style of ballet flats you prefer, the next challenge is to pick the right color that will go well with any outfit.
Together with beige and gray, black is among the neutral colors that you can partner with almost anything.
Generally speaking, black matches everything.
It's a tried and proven color if you are trying to achieve either a basic look or a more sophisticated one.
Beige goes well with warm-toned outfits, like shades of yellow, orange, and red.
On the other hand, gray is best paired with cool tones, like magenta, green, and blue.
Red adds a pop of color to your neutral outfit and can make your ordinary attire look more elegant.
Blue shoes exude an effortless appeal when paired with warm tones, but they can also emphasize cooler tones.
For a vintage and retro feel, wear orange shoes. It also goes well with warm earth tones and neutrals.
If you are aiming to boost your outfit's elegance, go and put on gold shoes.
You can also add flair to a rather neutral attire with this color.
Yellow shoes speak of vibrance as you add a burst of fun to your overall outfit.
You would want to choose the right tone of yellow based on what you are wearing.
Green shoes work great if you want to achieve a trendy or earthy look.
This versatile color is perfect with brown, blue, yellow, and other shades of green.
Another elegant addition to your wardrobe is purple shoes. You can choose different shades of purple depending on the season.
How To Look Fashionable With Your Black Ballet Flats?
If you want to look more stylish with your black ballet flats, the first thing you should do is not to compromise comfort for style.
Look for a pair that is light on your feet and with a delicate design.
Refrain from choosing thick soles and heavy fabric materials. Instead, opt for a ballet flat that makes you feel light and graceful while walking.
Then, try wearing them with the following:
7/8 Length Pants
Wearing this type of pants instead of the full-length ones makes your entire getup look more light and casual.
A pair of lace-up ballet flats will look flattering with this outfit.
Dress, Shorts, and Skirts
Wearing short clothes with your ballet flats gives the illusion of having longer legs. Is this something you want to achieve?
If so, all you have to do is match the color of your pants with the color of your ballet flats.
Midi To Long Skirt and Dresses
You can make this style work by choosing light fabric for fluidity effects.
With this combo, you can easily achieve a casual look perfect for work and play.
Which Is the Best Pair of Black Ballet Flats?
Having the best black ballet flats as part of your wardrobe is essential.
These are versatile shoes you can wear all dressed up for dinner or casually dressed for a light stroll.
Most ballet flats are lightweight, making them easy to bring along on travels, with the assurance of having comfortable shoes you can wear anytime.
Among the five pairs, we recommend the Skechers Cleo Bewitch as the best.
Its soft and stretchable fabric and its overall construction make it comfortable and functional at the same time.