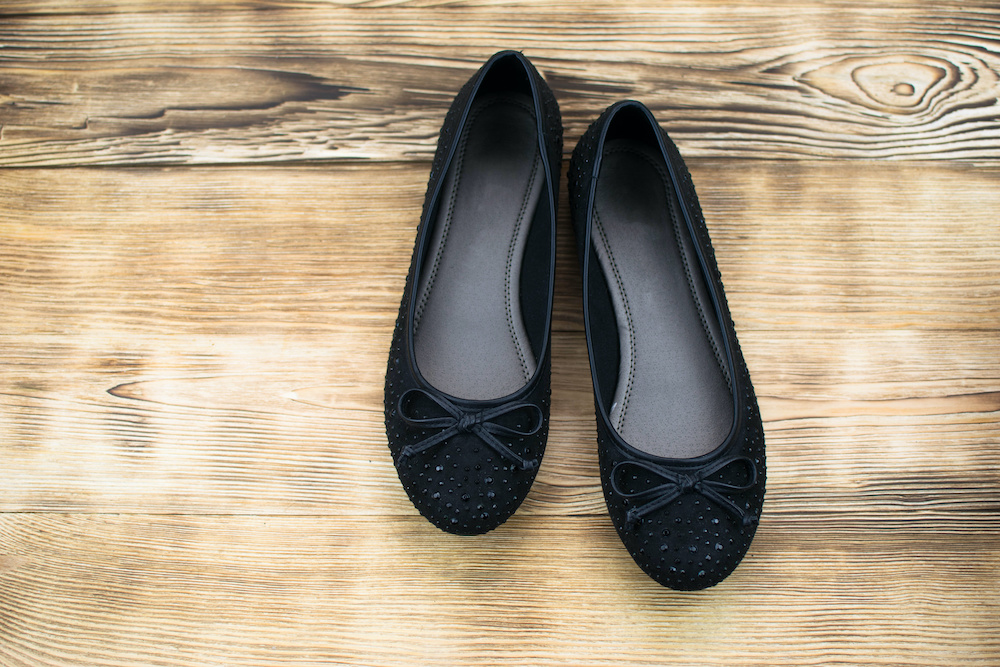 Repetto Cendrillon Ballet Flats Review
---
<!–googleoff: index–>We may earn a commission for purchases using our links. As an Amazon Associate, we earn from qualifying purchases.<!–googleon: index–>
---
There's nothing quite like the perfect pair of ballet flats.
Not only are these shoes a classic style that can work with a variety of outfits, but they can also be a very comfortable choice.
Like any shoe style, however, there are good and options on the market.
As such, it can be hard to determine how similar shoes are actually different.
Today's Repetto ballet flats review will take a closer look at the Cendrillon shoes to determine if they'll suit your needs.
Looking for comfort or more interested in style? Use this detailed information to find out what these Repetto shoes can offer you.
Repetto Cendrillon Ballet Flats Review
The Repetto Cendrillon is a high-end pair of ballet flats that can be styled to suit a variety of casual and professional occasions.
Who Is This Product For?
The Cendrillon is an excellent choice for anyone ready to invest in a pair of ballet flats that doesn't feel terrible on the feet.
Anyone who can appreciate how great of an investment a shoe that looks stunning and feels great will be able to enjoy this pair.
These shoes are a good fit for anyone who wants a comfortable shoe with a relatively rounded toe. Those who wish to have pointed-toe shoes will want to look elsewhere.
Additionally, these shoes are best for someone comfortable ordering a shoe sized for French sizes.
What's Included?
Two shoes, one right and one left, are included in this pair of ballet flats.
Overview of the Features
Repetto is known for making fantastic ballet flats, and these are no exception to that.
The Cendrillon, which we're looking at in more detail today, is a fantastic pair with a beautifully elegant design and high-quality materials.
To examine those features in more detail, here's an in-depth Repetto ballet flats review.
What's great about this pair is that, for most people, you can wear it right out of the box.
The sole of these shoes is relatively thin and flexible, so there isn't much stiffness that needs to be worked out as you wear them.
Instead, you can start walking around right away and be very comfortable in them.
Due to the sole being somewhat thin, it will wear out over time.
Thankfully, it is possible to have these shoes recobbled at any cobbler for a low price to extend their lifetime.
When you get the right fit on your Repetto shoes, they'll fit like a dream and give you no problems.
If you get the wrong size, though, you might not get that super comfortable fit you are looking for.
The sizing on these shoes is French sizing as opposed to EU sizing. Hence, you need to make sure you accurately check your size before ordering.
Repetto recommends ordering one-half size up when buying calf leather shoes and one full size when purchasing patent leather shoes.
This is because the shoes run a little small.
To get the best fit, make sure you convert your size to French sizing and adjust for them running small.
It might seem like a lot to get the right size, but making sure you do will help you make the most of these shoes.
Another thing many people notice about these shoes is simply how good they look on the feet.
You may feel like all ballet flats are created equally, but that's not the case with this pair.
These are very pretty flats with a nice low vamp and a rounded toe.
Altogether, this presents your feet in a beautiful way and will complement any outfit you put together.
These shoes are known for how great they look, and that part is sure not to disappoint you.
How To Care for Your Shoes
When investing in a high-quality pair of shoes like these Repetto's, you'll want to be sure you are investing time into their care, as well.
From making sure you clean them properly to protecting your shoes from the elements, there are a few things you will want to make sure you do.
Cleaning Leather Shoes
If you have leather ballet flats, you'll want to make sure you know how to clean them properly.
If the company the shoes are from has a website, the best place to check for information on how to clean them is their website.
Small stains can easily be removed from most leather shoes with a cloth, water, and baking soda used as follows:
Wipe the shoe down with a dry cloth.
Make the cloth very damp, and lightly moisten the shoes.
Sprinkle a small amount of baking soda on the cloth.
Use this cloth to wipe down the shoes firmly.
Rinse the cloth out.
Wipe any remaining baking soda off the shoes with a damp cloth.
Allow to air dry.
Protecting Leather Shoes
In addition to knowing how to clean your shoes properly, you should also take the time to protect your shoes.
Leather shoes can become damaged if they are not protected, and this is not something you want with a high-end shoe.
Repetto recommends using a waterproof spray on any smooth leather shoes to prevent stains and rain damage.
A simple fluorine resin spray, often used for leather products, can be used to treat your shoes.
Typically, applying this type of product simply means spraying the shoes and allowing the spray to rest before wearing them.
Another thing that leather shoes need is a leather balm, which will nourish and soften the leather.
Leather can get tough and crack over time if not cared for properly, but a simple leather lotion will help prevent this.
Alternatives
This Repetto ballet flats review won't be complete if we don't provide you with alternatives.
Searching for a gorgeous shoe with more support instead of something high-end like these ones?
Another excellent option for those on an even tighter budget is the Clarks Women's Neenah Garden Ballet Flats. These are a high-comfort, affordable option.
Is Repetto's Cendrillon Right for You?
As we've seen in this Repetto ballet flats review, this brand has a reputation for making high-end shoes, and that reputation is well deserved.
The shoes they make are beautifully made from great materials, and they are sure to help complete your outfit in a splendid way.
If the Repetto Cendrillon Ballet Flats aren't what you're looking for right now, they are not your only good option.
You will find many other pairs, like the Vionic Women's Spark Minna Ballet Flats, which is a mid-range style that balances a fashionable appearance with better in-shoe support.
Ballet flats should help your feet look beautiful.
Make the most of this effect by carefully choosing your next pair of shoes.