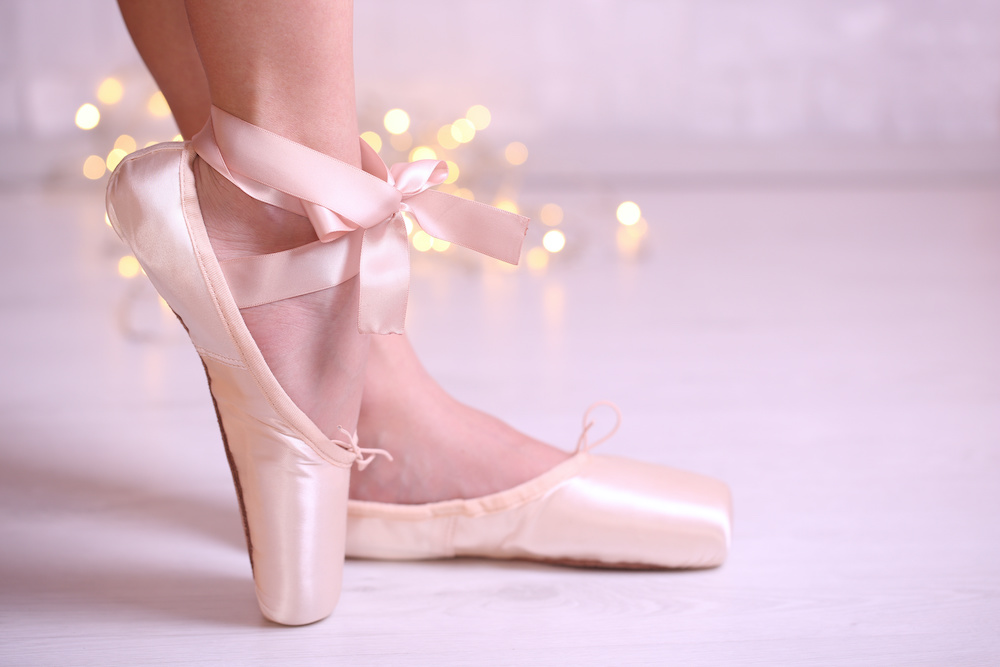 Bloch Pointe Shoes Review: A Closer Look At The Hannah Shoes
---
<!–googleoff: index–>We may earn a commission for purchases using our links. As an Amazon Associate, we earn from qualifying purchases.<!–googleon: index–>
---
Pointe shoes are a vital part of ballet, and many young dancers spend years looking forward to the first time they can go en pointe.
Choosing pointe shoes can be difficult due to the variety of models available and the complicated fit required.
Today's Bloch Pointe Shoes review will cover the Hannah model and what these pointe shoes have to offer dancers of all levels.
With more information, you can make a more informed choice about whether these shoes will be a good starting pointe for dancing!
Bloch Women's Hannah Pointe Shoes
The Bloch Women's Hannah Pointe Shoes is one of the most popular models from the very famous Bloch company.
For years, Bloch has been known for creating incredible and high-quality dance shoes, but do these pointe shoes measure up?
Who Is This Product For?
The Bloch Women's Hannah Pointe Shoes is a great choice for any beginner dancer who wants to get pointe shoes from a reliable brand.
Those who want to trust in the shoe's durability based on the brand behind them will find the Hannah shoes to be a good choice.
Fit-wise, the Hannah pointe shoes are designed to help to strengthen the feet.
That means the shoes are great for both beginner and intermediate dancers who are still improving their strength en pointe.
Experienced ballet dancers or those with very specific fit needs may find that a different shoe will better suit their needs than the Hannah design.
What's Included?
Like many other professional brands, Bloch shoes do not include ribbons, elastic, or any other accessories with the shoes.
Overview of Features
The Hannah Pointe Shoes is the most popular shoe design from Bloch, which says something since Bloch is a well-known brand for dance shoes.
This shoe is very lightweight and flexible and designed to help dancers build strength in their feet muscles.
For those who want a stronger shank, the Bloch Women's Hannah Pointe Shoes is available with a strong shank as well.
The toe box is wide and tapers slightly; this allows for a bigger balancing area while still providing a good fit.
The box is hardened with paste, and there is an elastic drawstring to get the best fit around the foot.
The vamp on the Bloch Women's Hannah Pointe Shoes is medium in length and has a basic U-shape that works for many dancers' feet.
Finally, the shank of the Bloch Women's Hannah Pointe Shoes has a soft curve to it.
This soft curve enables a snug, streamlined fit that will only get better as the shoe gets more and more broken in by the dancer.
How To Break In Your Pointe Shoes
Throughout the history of ballet shoes, you'll find that people often talk about the ways that dancers break in their pointe shoes.
Methods used to break in pointe shoes can be very confusing for people who have never danced en pointe or at all before; it can look very strange!
That said, the process of breaking in your pointe shoes is one of the most important things that you will do while learning how to go en pointe properly.
So, in this Bloch Pointe Shoes Review, we've included some tips that you can follow to break in your pointe shoes.
One great way to break in your shoes is to do grand plies and releves while wearing the shoes.
You want to do these very carefully, so you do not risk any injury.
The bending process in the shoes and then rolling up en pointe will help the shank and shoe begin to shape to your feet.
The shoe molds as your feet perspire and help the shoe better shape to your feet, but this process can speed up the flexibility.
Warm-ups in your ballet classes will also help with this, but you can pre-start the process at home before wearing your shoes in class.
Another way to improve the shoe's flexibility is to bend the shank with the curve of the shoe gently.
You can do this by simply holding the shoe in your hands and putting pressure on both ends to curve the shoe gently.
Be careful not to push too hard! It is very possible to break the shank, and you would then need to replace the shoes.
You only want to encourage the flexibility to go a little past what is out of the box.
Bending it too much will accelerate how fast the shoe wears out.
The toe box of the shoe is another part of the shoe that can cause a lot of discomforts if not broken in properly.
Using your heel, gently crush the top of the toe box on the other shoe.
Doing this will allow the toe box to move with your toes a bit more easily, making you more comfortable when wearing the shoes.
Alternatives
Not everyone will find the Hannah to be the perfect pointe shoe for their feet, even if they are a great choice.
If you are looking for another popular shoe, the Grishko 2007 is one of the most popular pointe shoes on the market, especially for those with more tapered toes.
For those who want to find a more budget-friendly shoe, these DoGeek satin pointe shoes offer a great introductory shoe, but they are not as high-quality as Bloch or Grishko shoes.
Bloch Pointe Shoes Review: The Verdict
One of the best ballet shoes on the market are these Hannah shoes by Bloch; from beginners to experienced dancers, many people find a great fit in these shoes.
The high quality of these shoes is also nothing to scoff at; the hard box and great design make them really stand out.
Still, they are far from the only shoe that is available on the market!
If the Hannah shoes are out of your price range or you simply are ready to try something else, the DoGeek satin pointe shoes offer a great place for beginners to start.
Finding the right pointe shoe for your feet is a learning process, and that's ok.
You have to start somewhere; why not start with the incredibly well-loved Hannah shoes?