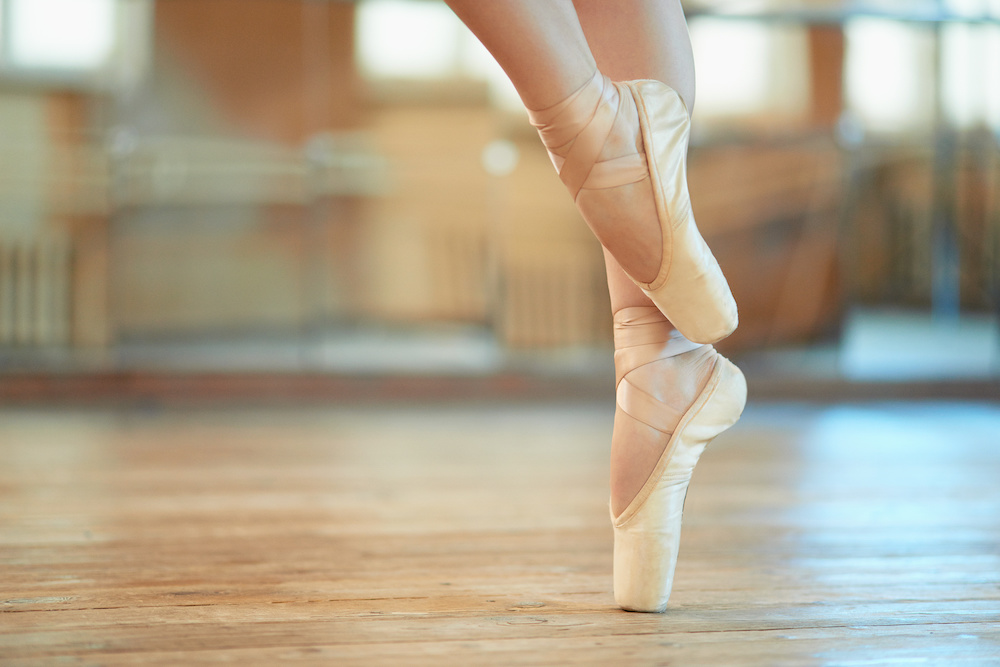 Grishko Pointe Shoes Review
Are you a professional ballerina or a beginner to the scene?
Regardless of your skill level, you need a proper pair of ballet shoes to protect your feet every time you dance.
Also called ballet slippers, these shoes are known for their flat soles.
These offer a full range of movement, providing the dancer with comfort and complete flexibility as they dance.
If you are having a hard time finding a good pair, here's a detailed Grishko pointe shoes review.
About Grishko
What sets this brand apart from other pointe shoe brands is that it is right at the heart of Moscow City in Russia.
In case you don't know, this is close to several of the most prominent ballet schools in the world.
As such, Grishko's shoe designers are in constant contact with professional dancers, students, teachers, and ballet lovers.
They take all of their feedback very seriously and, based on that, they develop and innovate their products.
Grishko's shoemakers are among the best in the world and are immersed in the culture of ballet dancing.
The company's main approach is to choose only the best of everything for their products.
These include designers, materials, marketers, and even sales teams.
The brand's motto is to "Live Your Dream."
This phrase shows just how much they care about the dancer's well-being and why they are always improving their product line.
Each pair offers a better experience in the classroom as well as on the stage.
Grishko Pointe Shoes Review
Grishko Ltd. is a company established in 1987.
It is among the leading manufacturers of pointe shoes and dance apparel in more than 75 countries worldwide.
Mr. Nikolay Grishko's inspiration for all of his products comes from Russian ballet's history and beauty.
Helping his cause is his wife Tamara Grishko, who was a professional dancer herself.
Grishko is known for its high-quality products and innovation.
Who Is the Grishko Pointe Shoes For?
Every ballet dancer knows that a good pointe shoe has to have a perfect fit.
The ones not correctly fitted to the foot will most definitely cause the dancer some sort of injury.
These Grishko Pointe Shoes stand out because of their phenomenal fit.
As such, they are perfect for those looking for pointe shoes that fit snugly and take the shape of the dancer's foot.
With these shoes on, your toes will remain secured in the box, but not to the point where they are scrunched up against the sides or the bottom.
You will also find that even the outsole ends perfectly, just right before the edge of the heel.
What's in the Box?
These Grishko pointe shoes are shipped to you in a cardboard shoebox.
The box will contain the shoe, which is further wrapped in plastic to protect them.
The shoes are placed one inside the other to accommodate for space.
Since these pointe shoes do not come with elastic and ribbons, you will have to purchase them separately.
Overview of the Features
These Grishko pointe shoes have certainly caught the eye of several ballet dancers ever since it was released a few years ago.
There are a ton of features hidden inside this seemingly simple pair of pointe shoes, which we will discuss below.
The shoe has a tapered shape, but not to the point where it becomes uncomfortable.
Even the glue used to form the box is quiet and flexible compared to other pointe shoes on the market.
The crown is significantly higher, as well, and the platform is larger all around.
You will also immediately notice that the wing is medium and the vamp is medium-high.
This is a satin shoe that is beige in color and features a suede sole to provide maximum stability and traction.
Do note that the shoes do not come with elastic or ribbons. You can buy them at an additional cost.
These Grishko pointe shoes' sizes are what will impress you the most. It has the same sizing scale as the rest of its range of shoes.
This means that once you know exactly the size that fits you, you can keep picking up the same size in the future.
The sizes start from three and go up to eight; there is a 0.5 size increment between each shoe size.
What sets the shoe apart is the number of width options with each shoe size. The widths start from X and go all the way up to XXXXX.
This ensures every ballet dancer gets a perfectly fitting pair of pointe shoes, regardless of how narrow or broad their feet are.
The big innovations in this shoe are in the shank and the platform.
Instead of just going for the typical compressed particleboard covered in glue, it has plastic mesh that forms the shank's supportive layer.
Compared to traditional shoes, the big advantage here is that they will not wear out easily.
Also, the shoe doesn't get softer with each wear. Instead, the shanks and platforms stay as hard as the day you purchase the shoes.
Of course, that does not mean that the shoe is indestructible.
The boxes can eventually get worn out, though the paste will hold their shape for a long time.
The high vamp with medium wing and soft shank is a great combination to promote control and security.
Additionally, this kind of platform makes it much easier for the dancer to balance.
The shoe is extremely lightweight, which makes it easy to perform on. However, this can be a drawback, too.
Being lightweight also makes it quite delicate.
This means that larger dancers who sit in these shoes can put too much pressure on the shanks and cause them to snap.
What we like about this shoe is how easy and comfortable it is to dance in.
Ballerinas with ankle issues will appreciate the shoes for the support it offers.
With these Grishko pointe shoes, you will get gentle support, but not to the point where it obstructs your movement.
How to Make the Most Out of the Grishko Pointe Shoes?
We are certain you are quite interested in these Grishko Pointe Shoes, and why wouldn't you be?
The shoe comes with some excellent features, and the plethora of size options ensures you have a perfect fit.
We recommend checking out this video to see how well they fit a professional ballet dancer and to watch them in action.
If you do decide to get a pair, check out the brand's sizing chart to know your foot size.
Even better, you can visit a store carrying this brand to make sure you get a perfect fit.
Additionally, we feel it is a good idea to have the shoe and its fit evaluated by your teacher, especially if you are a beginner.
This way, you can be completely sure that this is the perfect pointe shoe for you.
It is possible that these ballet shoes may be hard and uncomfortable when you first wear them.
But that's okay. You just need to break them in and allow them to conform to the shape of your feet.
We also recommend getting your toenails cut at least two or three days before you try on these ballet shoes to ensure a perfect fit.
If your skin is tender, take a little bit of rubbing alcohol on a cotton ball and rub the skin dry to toughen it.
It might also do you well if you perform some warm-ups before you try out these shoes.
Alternatively, you can wear a pair of tennis shoes for a couple of hours beforehand.
Lastly, make sure you are not wearing these shoes with cold feet.
At this point, your feet are smaller compared to the time you dance, as your feet normally tend to swell then.
Alternative
We understand why some of you may be a bit apprehensive about picking these Grishko pointe shoes.
After all, they are quite pricey, and they don't even come with ribbons and elastic.
If that's something that's bothering you, check out these DoGeek Satin Pointe Shoes instead.
Overall, the shoe has a very similar design to the one from Grishko, especially since it is also made using premium materials.
You will also notice that it has the same satin top and a hard bottom to keep your feet comfortable.
What sets the shoe apart is the fact that it comes with ribbons and is quite affordable.
This is a great pair if you are a beginner and on a budget. If you want further options, you can also check out our post the best pointe shoes for beginners.
Conclusion
We hope that our detailed Grishko Pointe Shoes review has provided you with the information you were looking for.
As for us, we are thoroughly impressed with all that this pointe shoe has to offer.
There's no denying that Grishko is one of the most sought-after brands for pointe shoes.
And this shoe is a true representation of the brand's fantastic quality.
With the plethora of sizes available, you can be sure that you will easily find a pair that will fit you perfectly.
Most importantly, its overall build ensures that it will last a long time.