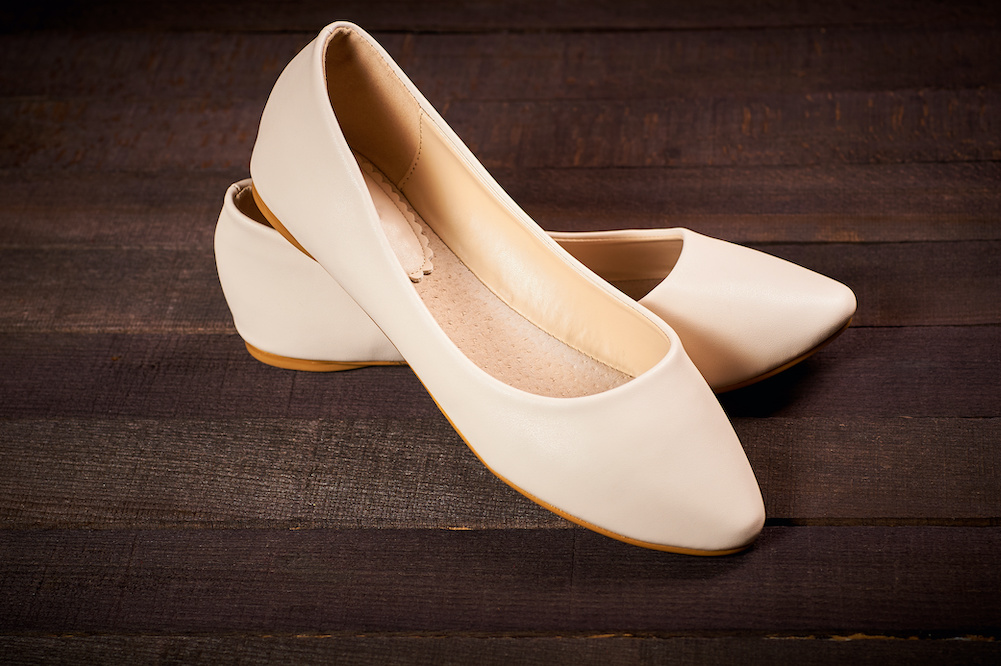 Margaux Ballet Flats Review
When people think of wearing ballet flats, they don't always think of luxury or of something high-end.
In fact, many are used to ballet flats being thin, flimsy shoes that provide no support to your feet.
This Margaux Ballet Flats review aims to show you that that is not the case with every ballet shoe.
Luxury ballet flats from Margaux have long been a favorite of people seeking fashionable shoes they can wear for a variety of occasions.
Learn more about these ballet flats, why they are loved by so many people, and whether or not they'll be a good fit for your closet.
Margaux Ballet Flats Review
The Margaux ballet flats are a luxury pair of ballet shoes from a high-end brand known for their outstanding fashionable style.
These leather shoes offer straight-from-Spain style to those who want to enhance their look with the perfect footwear.
Who Is This Product For?
These Margaux ballet flats are designed for those seeking all-day comfort in a beautifully crafted design.
These high-end shoes will not be a super affordable pair you replace every season, but something that lasts while providing comfort.
Anyone who wants to invest in the luxury of a beautiful shoe that also provides great comfort will be happy with these flats.
On the flip side, those who want to change their style frequently or are not sure how much they'll wear the shoes might want to look elsewhere.
Thankfully, these shoes are available in various color palettes, including neutral looks, so they can easily match your style.
What's Included?
There is nothing included with these shoes besides the ballet flats themselves.
Overview of the Features
Margaux designed their Demi ballet flats to have a perfect blend of smart design and French style.
It worked out very well in the unstructured Demi ballet flats, which are made of 100% Nappa leather on the upper with a rubber sole.
The Nappa leather has high durability and will only look nicer with time as the leather gains a beautiful patina.
The leather uppers of these shoes have a grosgrain trim.
It borders the shoes nicely and gives an additional element of comfort around the edges.
The cord bow, which adds to the classic style of these shoes, is functional.
You can use it to tighten the fit of the shoes as needed.
Finally, the leather soles have a unique rubber tip to them to help them last longer.
All of these functional elements add to the overall utility and wearability of these flats.
The insole of these shoes is designed to be very supported, featuring five millimeters of plush foam padding.
This all-day comfort insole will allow you to be on your feet as needed without tiring them out or leaving them in pain.
You will also notice that these Demi ballet flats have a very small leather heel.
The stacked heel measures in at just one centimeter and won't make you feel like you are wearing heels.
Instead, this small heel is designed to add extra support and give you a dressier appearance.
You can wear these flats both during casual occasions and in professional settings.
How To Care for 100% Nappa Leather Ballet Flats
When investing in a high-end shoe like these 100% Nappa leather shoes from Margaux, you need to learn a little bit about upkeep.
After all, you don't want to buy something expensive and then leave it to fall about because it is not cared for properly.
Caring for leather, like any material, has specific rules to help it last for a very long time.
Leather, in particular, can last for decades if cared for properly.
Here is what you need to know about caring for your leather ballet flats to ensure you can make the most of your investment.
1. Avoid Contact With Water
When you have Nappa leather shoes, you want to make sure they do not get wet if possible.
Exposing this type of leather to water, just like suede, can damage this material's natural integrity.
Naturally-tanned Nappa leather is porous, which means it can and will absorb water easily.
If you accidentally get your ballet flats wet, let them dry out completely before you wear them again.
Doing this can help prevent any further damage from happening to the shoes.
2. What To Do When You See Spots
Have you noticed some type of spot on your leather slippers or spilled something on them?
To clean up a spot, simply get a soft cloth and whip away the stain as quickly as possible.
If you need to, you can slightly dampen this cloth with water, but you should not get it soaking wet.
Water, as mentioned earlier, can seriously damage Nappa leather, so you should avoid exposing the shoes to moisture.
If you use water to help with the spot cleaning, allow the shoes to dry completely before wearing them again.
3. Treat Them Like Other Leathers
While not required, you can also treat your Nappa leather ballet flats with leather treatments.
By using these types of products, you can restore shine and softness to your shoes:
Leather cream can be used to keep the leather from cracking; apply with a small dauber brush
Leather polishing cloth can then be used to work the cream into the shoe, restoring its shine
If you aren't sure how to care for your leather shoes or want advice, contact a local shoe store or cobbler for assistance.
Alternatives
If the Margaux ballet flats do not seem like the perfect ballet shoes for you, don't worry; you have more options to consider.
You might also want to take a close look at the Naturalizer Women's Flexy Ballet Flats.
It's designed for anyone who wants to prioritize how their feet feel above all else. These shoes highlight comfort above all else.
Are You Ready To Pick Your Ballet Flats?
Sometimes, it can be nice to invest in something extra special to enjoy.
Investing in the Margaux ballet flats is sure to give a luxury shoe that is comfortable, easy to wear, and fashionable.
These shoes are designed for those that want to be able to wear their shoes without them hurting or falling apart, and they do just that.
Of course, they still won't be the perfect shoe for everyone.
Another great option for anyone who wants to make their feet feel good above all else is the Naturalizer Women's Flexy Ballet Flats.
These flats have a flexible sole that makes them great to walk around in even when you walk all day long.
Finding the perfect ballet flats can be hard to do, but you're one step closer after reading today's Margaux ballet flats review.