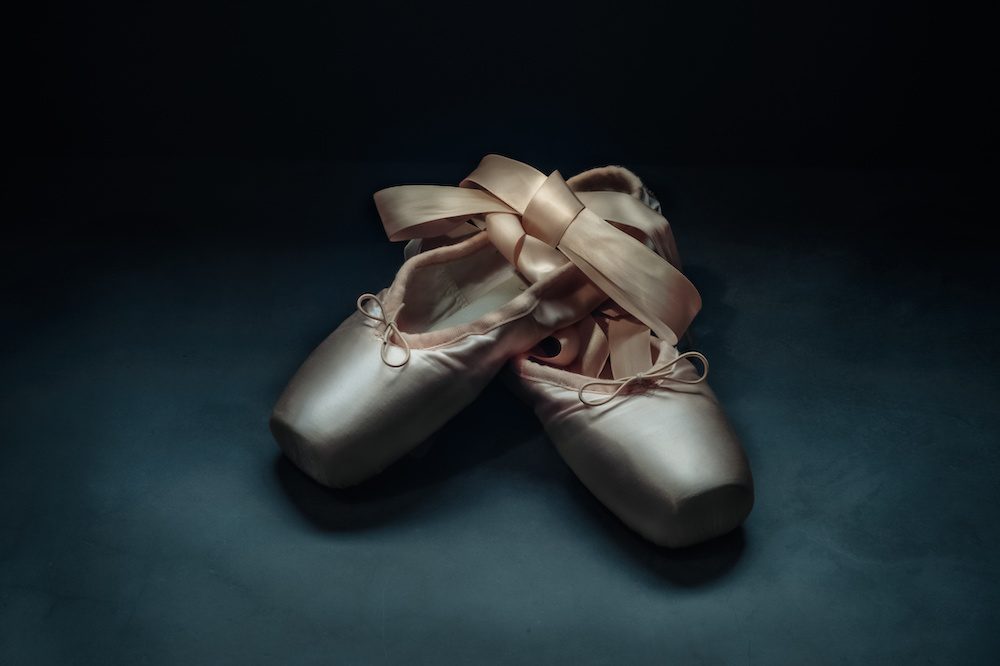 Russian Pointe Shoes Review
With the advancements in shoe technology, ballet shoes have come a long way from what they used to be.
In its basic sense, though, a good pair should provide the dancer with enough support and comfort.
To assist you with your search for the best pair of pointe shoes, we tried and tested countless ballet shoes on the market.
This in-depth Russian Pointe Shoes review shows how this pair could easily be every ballet dancer's favorite.
About Russian Pointe
Russian Pointe is a premier, global brand of dance products. The company is based out of Chicago and was founded in 1998.
More than anything, they are known for their consistent innovation and outstanding responsiveness to ballet dancers' needs and preferences.
They combine premium materials with expert craftsmanship to ensure only the best pairs go out to the market.
The company's growing product line consists of various dance shoes, accessories, and apparel for beginners and professionals.
All of these are made using high-end, latest fabrics and manufacturing techniques.
Every single product released by Russian Pointe reflects their well-established standards of excellence for outstanding fit, comfort, and beauty.
Russian Pointe Shoes Review
Picking the right ballet shoe for your needs should be a simple task. And yet, with the countless options out there, this simple task gets very complicated.
Russian Pointe is famous all over the world for its wide range of products.
In fact, for any ballet dancer, having a pair of Russian Pointe Shoes is a dream come true.
These lightweight shoes are paired with a sleek pleatless toe platform. There is also a non-slip leather sole, offering excellent stability.
These pointe shoes can be exquisite, long-lasting, comfortable, and precisely fitting for ballet dancers, whether they are professionals or beginners.
It has a wide toe platform, low crown, and fuller heel shape for the foot with less taper from the metatarsal area to the heel.
The pre-arched construction throughout the shoe does a great job of mimicking the foot's shape en pointe.
The shoe's reliable fit also increases the likelihood that every dancer will perform their best.
From the sheen of the satin upper to the well-built and embracing support of the toe box, this pair could easily be the ballet shoes you are looking for.
Who Is the Russian Pointe Shoes For?
Before the advent of the modern reinforced pointe shoes around the 1900s, ballet dancers used to wear softer slippers.
The problem is, these slippers did not allow them to perform the turns, steps, and sustained balance needed when on pointe and expected from dancers today.
These Russian Pointe shoes provide the necessary support for toe dancing.
This is done by allowing the dancer to transfer some of their weight to the two most critical places in the shoe: the toes and under the arch.
Because of this, these Russian pointe shoes are a great choice for ballet dancers of any skill level.
These shoes will enable them to spin, balance, pounce, hop, slide, and linger on the tips of their toes.
This particular shoe is suited to the less-full foot with square to slightly tapered toes.
What's in the Box?
Assuming you have picked your pair of Russian Pointe Shoes online, the product will be shipped to you in a simple cardboard box.
The box will contain a slim dark pink shoebox that holds the pointe shoe.
The shoes are placed one inside the other to save space and covered in plastic to protect them from dust.
Overview of the Features
While these may look like simple pointe shoes, there is a lot it has to offer.
Let's take a look at some of its benefits below.
These Russian Pointe Shoes allow the dancer to enjoy a pair of ballet flats that are almost an extension of themselves.
However, unlike other pairs, you won't even need to have them customized.
This is all thanks to the fact that they are available in a number of different sizes with different widths and vamp measurements.
The shoe also comes with next-generation shanks that further provide flexibility and durability.
As a beginner, there is a high chance you may not know how to exactly select the right size for yourself.
In such cases, we recommend visiting a store selling Russian Pointe Shoes or consult with your ballet teacher.
This way, you can be sure which size will be ideal for your foot, your ballet technique, and style.
This ballet shoe is made from materials of the very highest quality.
To take this a step further, Russian Pointe only hires cobblers with years of experience and brilliant craftsmanship.
This results in ballet shoes with superb function and exquisite appearance.
As a ballet dancer, you will find these pointe shoes to be one of the most beautiful and high-performing types you may ever experience.
What we particularly liked about Russian Pointe shoes is that their sizing stays consistent throughout all their shoes.
This means that if you find a perfectly fitted pair from this brand, that size will stay consistent the next time you need to buy a pair from them again.
Any ballet dancer knows that the most important aspect of any pointe shoe is how well it supports the foot.
That's one thing you won't have to worry about these Russian Pointe ballet shoes.
The makers of this shoe have featured unique engineering. This ensures you have unmatched support all throughout as you perform in them.
Another great thing about these pointe shoes (and all Russian Pointe Shoes, in general) is that you won't need to replace them as frequently.
Their durability is a factor of both their precise fitting and overall high quality.
Once you find the perfect fitting pointe shoe appropriate for your foot shape and technique, the shoe will be under lesser stress.
As a result, it will be able to maintain its supportive qualities much longer.
How to Make the Most Out of the Russian Pointe Shoes?
We understand how difficult choosing pointe shoes can be, especially if you are a beginner ballet dancer.
If you are keen to know more about this shoe and want to see it in action, we recommend checking out this video.
We have to point out that even the best pointe shoes will not be enough, though.
As a dancer wearing these shoes, it will certainly benefit them to stand on their toes for long periods.
In the end, it will still completely depend on the dancer's technique and strength.
It will take time and practice to go from the normal standing position to a mid-position, the demi-pointe, and the full-pointe.
Once the dancer is en pointe, they can continue to work hard, maintain contraction of the muscles of the ankles, feet, legs, and torso to pull themselves out of the shoe.
If you do not possess the proper technique and adequate strength, you should not attempt toe-dancing.
To toe-dance with the Russian pointe shoes, you must train regularly, and it should be gradual.
We recommend getting yourself a pair of soft slippers if you are a beginner and then train in them first.
Wear pointe shoes every day for a few minutes only at the end of each class or for special pointe exercises.
In time, you will be able to wear pointe shoes for half the class or all of the class.
Alternative
There is no denying that these Russian pointe shoes are among the best on the market for any ballet dancer.
With these on, you can ensure that you will have a phenomenal performance without any worry.
Still, we understand how this shoe can be problematic for people of color, as there are limited options available.
If you are looking for a neutral-colored shoe, check out Nexete Professional Vanassa Pointe Shoes.
This black pointe shoe is ideal for ballet dancers who do not want a skin-colored pair of pointe shoes.
Apart from black, you can also buy them in red and pink.
What's also great about these shoes is that they are quite reasonably priced. So, if you are on a budget, this pointe shoe is perfect for you.
The shoe is well-built and offers good support to dancers when they perform.
This is especially true if you are still in the process of perfecting your en pointe, as these shoes have a hard bottom for better support.
They are available in a range of sizes for adults and kids.
Conclusion
We hope that our Russian pointe shoes review has provided you with all the information you need to make an informed decision.
There is no denying that these shoes come with a ton of features that every ballet dancer can take advantage of.
These pointe shoes have a phenomenal fit and are built extremely well.
You can be certain that these will last you for a long time and will be worth every penny you spend on them.