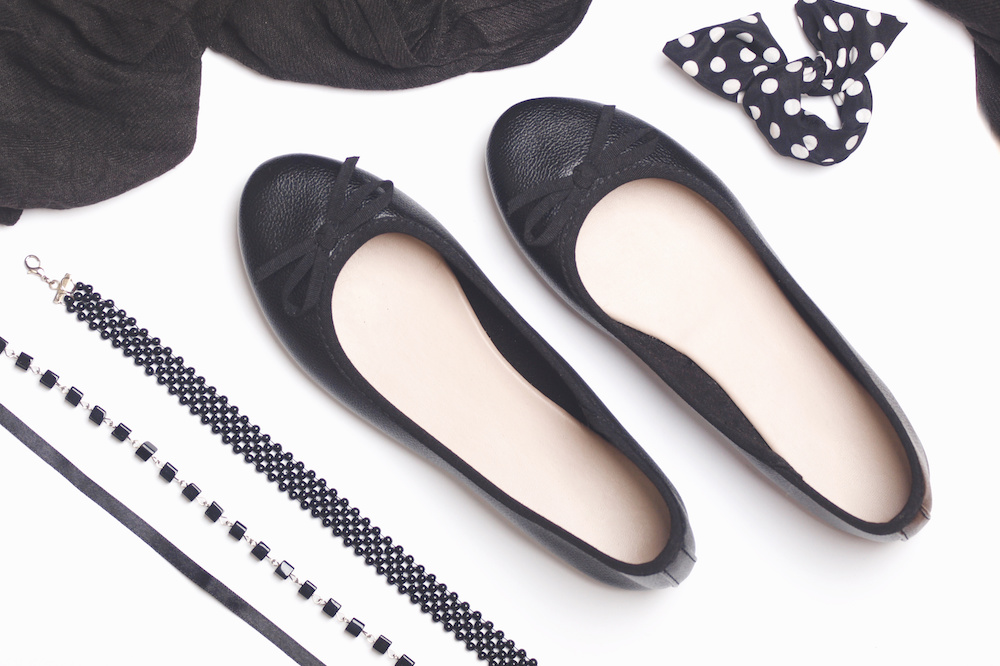 Lucky Brand Flats Review
Uncomfortable shoes are just not worth it, regardless of how good they look on you or how popular the brand is.
In reality, the name nor the price defines comfortable footwear, as we'll show you in this Lucky Brand flats review.
There are numerous pairs of flat shoes you can wear to avoid having blisters and foot pain.
One of these is the Emmie ballet flats from Lucky Brand, an excellent example of classic footwear.
About Lucky Brand
Originally, Lucky Brand started in 1990 in Los Angeles, crafting vintage-inspired jeans for American consumers.
The company was first known for its great-fitting jeans, with designs inspired by the laid-back lifestyle of its home state.
Eventually, it began manufacturing other apparel, like activewear, T-shirts, outerwear, and professional attire.
Just last year, the brand filed for bankruptcy, but the SPARC group decided to buy it.
The same group owns other well-known brands, like Aeropostale, Brook Brothers, Forever21, and Nautica.
Lucky Brand Flats Review
This Lucky Brand review aims to showcase the impressive features of the Emmie ballet flats.
Loved for their exceptional comfort, you will find that these shoes will work well in many scenarios.
They first came out in the market in August 2012 and, to date, still have the same simple yet luxurious quality to them.
Enter the Emmie flats. More than anything, you can easily slide into the minimalist style with these ballet shoes.
They come with a casual elegance without extra frills, adding more to their sophistication.
Who Is This Product For?
These Lucky Brand flats are the perfect footwear for women who need comfy shoes that will last for years.
They are also for anyone who wants a simple and straightforward type of shoes to match any outfit or event.
If you are the type who loves to travel, these Emmie ballet flats, with their foldable capabilities, are perfect for you, too.
What's Included?
You will receive one pair of Emmie ballet flats neatly packed in a brown box with the brand's name on the cover.
Overview of the Features
These premium-quality flats are not only beautiful to look at but comfortable to wear, too.
You will find them in a variety of different colors, patterns, and fabrics, giving you lots of style options.
Here are other important features you will enjoy while wearing these flats:
It's easier to remedy a loose-fitting flat with foot inserts or contoured foam ball than trying to stretch a tight pair.
Thankfully, you won't encounter any of those problems with these shoes.
You will love these Emmie flats for their flexible design. It features an elasticized topline that provides a perfect and easy on and off fit.
These flats are also available in multiple sizes for both medium and wide width.
When it comes to fit, you want to make sure the toe box has enough wiggle room for your toes.
If you want to avoid wearing flats that cramp your feet, these Emmie shoes will come in handy.
More than anything, you can trust that these flats' round-toe design will never go out of fashion.
This classic and simple look will make your legs look slender, adding elegance and sophistication to your overall look.
Leather Upper and Memory Foam Insole
The soft and supple leather material, combined with the memory foam insole, feels comfortable on the feet.
Thanks to these, you can say goodbye to blisters forever.
The shoes' lightness adds to their all-day comfort and convenience, as your feet feel snug and secured inside.
Generally, this footwear type is thin-bottomed with a micro-heel to support the outsole.
However, walking in flats for long periods sometimes becomes uncomfortable, as if you are not wearing anything at all.
If you like ballet flats but would also like to feel comfortable wearing them, choose a style with soft and rubbery micro heels.
In the same fashion, look for a ribbed or textured rubber outsole. This can absorb the impact of your every step.
All of these and more are what these Emmie flats offer. Its overall flexibility, especially the outsole, ensures the level of comfort it can offer.
What's more, the flexible rubber outsole allows you to fold these flats and bring them along in your travels.
How To Get the Most Out of These Flats
Regardless of the design, ballet flats are the most comfortable footwear to have in your wardrobe.
They look simply pretty and will go well with almost anything you want to wear.
No idea how to match them with your outfits? We've got your back.
Matching Your Flats To Your Body Type
All women can wear flats. However, you have to be conscious about what to wear depending on your outfit and body type.
Here are some useful tips to remember:
For petite women, wear flats with ankle-length skinny jeans to appear taller. Also, pointed-toe shoes look more flattering for this body type.
For ladies with hourglass body shapes, pair your flats with above-the-knee-length dresses.
Girls with fuller-shaped legs should wear light-colored flats to draw the attention away from their feet and more on your outfit. Your legs will also appear longer with nude-colored footwear.
If you are tall, pair your flats with leggings and a loose top.
If you wish to see these flats in action, below is a short Lucky Brand Emmie flats review showcasing their numerous color options.
Alternatives
The Emmie flats' cushioned insole and the flexible rubber sole will allow you to trot around in comfort.
Then again, its overall look might not be in tune with your personal style.
We also know that some ladies prefer trying out several pairs from different brands.
And so, we decided to look for alternatives that are either similar to or at the other end of the spectrum from these Lucky Brand flats.
Kolili Classic Ballet Flats
The first alternative we found worth checking out is these Kolili Classic ballet flats.
These round-toed walking shoes are made from soft, high-quality faux leather that does not fade easily.
Not only are they breathable, but also easy to keep clean.
We're sure you will appreciate that the comfortable microfiber inner lining is non-sweaty and has anti-odor properties.
These Kolili ballet flats come in different colors and sizes, providing every woman a chance to level up their fashion styles.
These flats are perfect complements when you are wearing a dress, jeans, shorts, and skinny leg pants.
All in all, these fashionable and versatile flats are your ultimate travel companion, casual wear accessory, and more.
The soft and flexible rubber outsole allows you to fold the shoes for packing with ease.
They also won't take too much space in your luggage if you bring them with you on your travels.
You just have to be careful when choosing a size, as the Kolili ballet flats run small.
MUSSHOE Ballet Flats
The next option is another classic-style shoe similar to the first pairs we reviewed.
The MUSSHOE ballet flats are foldable slip-on shoes you can bring along on your adventures.
These sleek and chic flats are made with premium vegan uppers fitted with elasticized topline.
Similarly, the natural organic cotton lining provides superb breathability, keeping your feet fresh and dry all the time.
Hidden in the insole is the Dynamicush technology that offers bouncy cushioning for all-day comfort.
Indeed, these travel-ready flats are lightweight and flexible. Simply fold them and put them inside the included compact travel pouch.
Wearing these MUSSHOE ballet flats will bring out your confidence without even trying.
However, don't wear them when it's raining, as your feet will be wet before you find a shelter.
FILA Kimber Work Flats
What we have next is more suitable for work but still has a feminine touch to its design.
Meet the FILA Kimber Work Flats. They are made of 100% lightweight synthetic material outsourced abroad.
The simple slip-on design provides a relaxed fit, eliminating any strain on your feet while wearing them.
Besides carrying the famous FILA name, these shoes also have the brand's trademark footbed, featuring a uniquely designed EVA sole.
This sole boasts exceptional shock-absorption capabilities for added comfort and support.
Now, here comes the best part.
These FILA Kimber Work Flats have a solid rubber outsole that boasts exceptional slip resistance.
This textured outsole provides impressive grip and traction, protecting you from slippery surfaces.
Nevertheless, the synthetic material is not as soft as leather or fabric, causing blisters due to the constant rubbing every time you move.
Are the Lucky Brand Flats Worth It?
As you can see from this Lucky Brand flats review, the convenience and comfort of wearing this footwear style are undeniable.
For one, the Emmie ballet flats are excellent proof that less is more. You don't need frills and accents for the shoes to look good.
Simplicity exudes elegance and sophistication in everything.
Aside from its simple yet timeless design, you will also love the comfort that these shoes offer.
With them on, you can be on your feet for hours on end without feeling any discomfort.