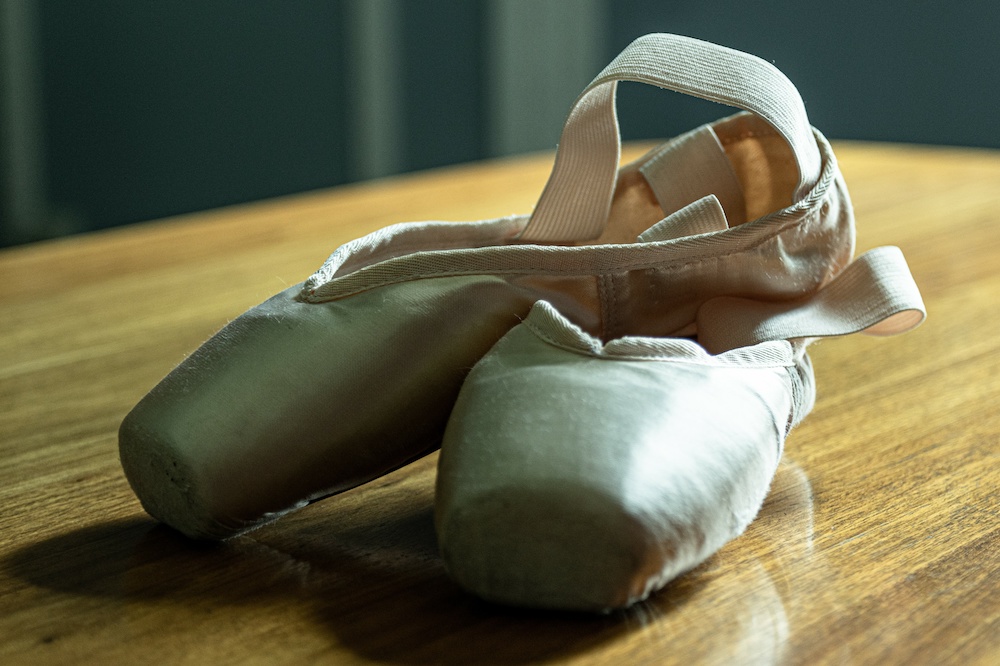 Gaynor Minden Pointe Shoes Review
---
<!–googleoff: index–>We may earn a commission for purchases using our links. As an Amazon Associate, we earn from qualifying purchases.<!–googleon: index–>
---
More than anything, the right pair of ballet shoes is of extreme importance to any ballet dancer.
Beginner or not, you want something that will not restrict your movements but instead let you complete your routines freely.
For this reason, the best quality ballet shoes are lightweight and thin.
Having a hard time finding the right pair?
To help you with your journey, we prepared this in-depth Gaynor Minden Pointe Shoes review.
Before we get to it, though, let's get to know the brand first.
About Gaynor Minden
Gaynor Minden, or Gaynor Minden Inc., is an American manufacturer of clothing, shoes, accessories, and training aids for dancers.
It was founded in 1992 by husband-and-wife duo John and Eliza Gaynor Minden in their New York City apartment.
Back then, the couple only had one patented product, the pointe shoes Eliza designed and developed herself.
That pair was the very first pointe shoe that successfully utilized modern materials in its construction.
The following year Gaynor Minden opened its own boutique in the parlor of a 19th-century brownstone in the Chelsea neighborhood of Manhattan.
During that time, what set the company apart was that they sold their shoes by mail order using detailed questionnaires and foot tracings.
This established a wholesale business serving specialty dancewear stores.
Gaynor Minden Pointe Shoes Review
Gaynor Minden offers ballet shoes in an extensive range of shapes, sizes, stiffness, and even satin options.
Customers can even customize their shoes, available by special order.
If you've been dancing for a while now, you probably already know that Gaynor Minden pointe shoes are a bit different from traditional pointe shoes.
How so? For one, the box and shank are made from durable and flexible plastic that doesn't degrade.
Since they do not soften with each use, it would be next to impossible to wear them out even with constant use.
This can be a bit controversial, especially if you are a trained ballet dancer used to wearing shoes with cardboard or burlap shanks.
Still, we feel these shoes do have a lot of positives.
Who Are These Pointe Shoes For?
Coming from a well-known brand, you can only expect the best from these Gaynor Minden pointe shoes.
Because of how well-made they are, any ballet dancer will benefit from wearing them during practice and performances.
Beginner or otherwise, every dancer needs a pair of ballet shoes that fit well, and that's exactly what you would get from these shoes.
Though they fit snugly, at no point will you feel that your feet are squished or uncomfortable. In fact, even your toes won't bulge out of these shoes.
The box is also a very important part of any ballet shoe.
In this pair, you'll notice that it sits comfortably against your foot while making you feel secure at the same time.
If you find that other ballet shoes don't protect your heel enough, you'll love this Gaynor Minden pair even more.
It comes up high enough to protect your heel but not so high that it causes a problem with your Achilles tendon.
After all, you don't want a ballet shoe with the heel so low that it ends up slipping off during your performance, right?
This ballet shoe is a favorite among many ballet dancers because of its vamp, too.
The vamp (or the front of the shoe) fits the foot brilliantly and lets the dancer rise effectively when performing a demi-pointe.
What's in the Box?
Upon purchase, Gaynor Minden will ship the product to you in a durable cardboard box with the brand name all over it.
The box is thoroughly sealed to ensure no one can tamper with your product.
In most cases, the pointe shoes will further be stored inside a plastic bag, which is meant to protect them.
Some also received the shoe inside a small satin pouch that matches its color.
Overview of the Features
Traditional pointe shoes feature shanks (or soles) that wear out too quickly.
At times, a professional dancer might even find herself buying a new pair after just one rigorous day of practice.
This is where Gaynor Minden pointe shoes come in.
To understand how these shoes revolutionized the world of ballet shoes, let's look at their features:
Back in the day, shanks were made of cardboard or burlap. In contrast, you will find a plastic shank and box in these Gaynor Minden pointe shoes.
Because of this, the dancer is able to use the same pair of pointe shoes for a lot longer time.
Do note that it is possible to snap the shank, especially if you live in cold, dry climates where plastic tends to get brittle.
Costlier But More Practical Than Traditional Pairs
Because of the plastic instead of burlap or cardboard shank, the shoe does tend to be pricier than other pointe shoes.
Even so, you will still end up saving money in the long run because you will not have to replace them as often.
Sizing and Customization Options
Gaynor Minden provides a massive range of sizes in multiple width options, different box shapes, vamp types, heel types, and shank strengths.
When you order shoes directly from their website, you can choose the type of satin you want and be offered several suede tip options.
You then have the option to customize these pointe shoes from the inside by adding more padding.
Basically, Gaynor Minden helps you get a pair of pointe shoes exactly the way you like, and that fits you to perfection.
This Gaynor Minden shoe comes with light padding inside, so the dancer can wear it without any toe pads or just very thin padding.
How does this benefit the dancer? For one, such light padding will allow the dancer to feel the ground even more.
Along with the soft foam built into the pleat and heel, it also does an excellent job at absorbing impact.
This leads to fewer jarring injuries such as bruised or jammed toes and heels.
Since these shoes have a plastic and foam construction, they tend to be very quiet when you perform with them on the stage.
You won't be hearing the loud clomping sound when you come down on the floor.
These shoes have a low wing and vamp, and even the shank is pliable.
With this strong combination, they are easier to get used to compared to traditional options.
Mature dancers, very young dancers, or recreational dancers tend to find more success with these shoes than other traditional pointe shoes.
How to Make the Most Out of these Gaynor Minden Pointe Shoes
Curious as to why these pointe shoes are not allowed in certain studios? Again, these shoes are built differently compared to traditional pointe shoes.
As such, Gaynor Minden pointe shoes have often been a topic of discussion among ballet dancers.
In this video, the dancer gives her honest review of these shoes and talks about how they are different from traditional pointe shoes.
We also recommend checking out this video, wherein the dancer discusses the different customizations you can benefit from.
If your studio permits wearing these shoes, go ahead and order them in your exact size and fit.
A quick way to know whether the Gaynor Minden pointe shoes are for you or not is by performing a pile and other moves in them.
If you feel you can perform these moves without any problem and discomfort, even after a few days, you can be certain that you have found yourself the perfect-fitting ballet shoe.
Alternative
The fact that Gaynor Minden Pointe Shoes are slightly different from traditional pointe shoes may be an issue for some dancers.
Also, these shoes are expensive, which means they may not be a wise purchase for beginners in this art form.
Hence, we looked for traditional and affordable pointe shoes that you could benefit from.
Right away, we found the Bezioner Pointe Shoes.
These are an affordable and traditional pair of pointe shoes that come in different sizes for adults and children.
The split leather sole with the high-quality ribbon makes the shoe completely breathable, durable, and soft.
The shoe is available in a classic pink color made from satin.
Conclusion
We hope our Gaynor Minden Pointe Shoes review has covered all the important aspects of this fantastic product.
We understand how you may be conflicted about buying them since they are slightly different from the traditional pairs.
In that case, we recommend speaking to your dance studio and your ballet teacher first to know whether they approve of this brand.
If yes, we highly recommend this pair of pointe shoes, especially for beginners.
Yes, they may be different, but they certainly have their own advantages—being longer-lasting is just one of them.
In a way, they will make you one step closer to the future of ballet, which is not a bad thing if you ask us.