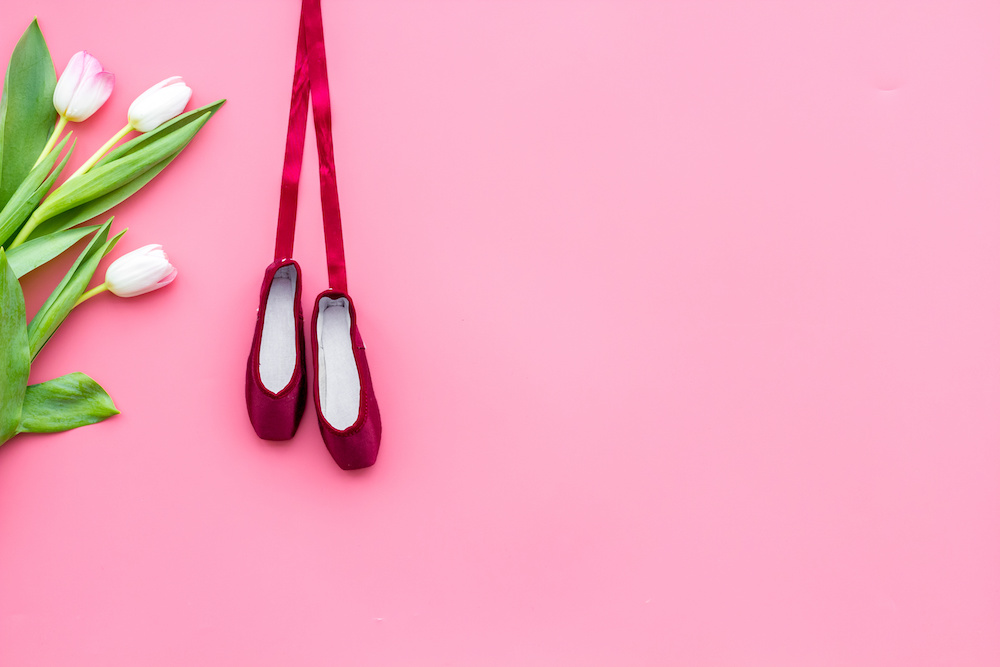 Best Lace Up Ballet Flats of 2021: Complete Reviews With Comparisons
---
<!–googleoff: index–>We may earn a commission for purchases using our links. As an Amazon Associate, we earn from qualifying purchases.<!–googleon: index–>
---
More than just make or break a killer outfit, the shoes you wear can say a lot about who you are as a person.
For their incredible versatility and cuteness, ballet flats are a must-have in every woman's wardrobe.
They look great with anything, regardless if you are wearing denim pants or a flowy maxi dress for the day.
To address the problem of not having enough support, consider getting the best lace up ballet flats.
We've narrowed down your choices to the best five pairs to help you find the right flats to complete your outfits.
Comparison Chart
Meeshine Womens D'Orsay Pointy Toe Ankle Strap Wrap Ballet Flats
Chinese Laundry Women's Endless Summer Ghillie Flats
Charles Albert Ghille Lace Up Ballet Flats
YDN Women Chic Round Toe D'Orsay Ankle Wrap Ballet Flats
J. Adams Pointed Toe Cutout Lace-Up Ghillie Ballet Flats
Best Lace Up Ballet Flats Reviews
1. Meeshine D'Orsay Ghillie Ballet Flats
Meeshine manufactures and retails a wide range of affordable shoes for both women and children.
Compared to most other pairs, the D'Orsay Ghillie flats offer a perfect balance between comfort and style.
You can easily dress them up or down to go with any outfit.
Review
These ballet flats are nothing short of beautiful, and with a choice of three colors, you will probably want one of each.
Choose between the classic, versatile black, a natural-looking brown, and a gorgeously dainty apricot that is just perfect for summer.
It is a good thing that they are so reasonably priced, as it will be hard to pick just one pair.
They come in six different sizes, and if you follow the instructions for sizing by measuring your feet, they are sure to be a perfect fit.
We appreciate accurate sizing because making returns can be bothersome. It also means you can start wearing the shoes sooner.
The shoes have a rubber sole with a faux suede upper. They won't last forever, but you can't expect genuine leather at this price point.
This pair slips on easily and fits comfortably with a cushioned footbed and soft lining for your feet.
The "ghillie" lace-up style is sure to upgrade your every look.
Basically, the laces crisscross over the front of your foot and then wrap and tie around the ankle.
This delicate lace, combined with the pointed toe, works wonders for making your feet and legs look slimmer.
Depending on the color you go for, these shoes would work well just about anywhere, whether in the office or at a wedding.
Expect to receive a lot of compliments, too, as they will add a touch of effortless style to your every outfit.
2. Chinese Laundry Endless Summer Ghillie Ballet Flats
Chinese Laundry started producing fashion-forward footwear in 1982. To this day, it continues to deliver style and fashion at very affordable prices.
These stylish pointed ballet flats are similar in style to the Meeshine flats.
If you look more closely, you will see some design features that make them more suited to a younger audience.
Review
These ballet flats are another stunning pair of ghillie lace-ups.
Compared to the first pair, you get to enjoy a lot more choices when it comes to color and style.
There are 10 different designs to choose from, which vary in color and material, between faux suede and faux velvet.
You get a chance to express some personal style here, too. These shoes also come in metallic silver and natural snakeskin.
Not only do they have more choices regarding color and style but more sizing options (13 in total), too, including half sizes.
Unfortunately, the sizes tend to run a bit small, so you may have to order a larger size than usual.
The shoes are also slightly narrow, so they won't be suitable for women with wider feet.
You should also be aware that a small part of your toes will show when you have these shoes on.
So, if toe cleavage isn't your thing, you won't like these ballet flats.
We think that these shoes' narrowness and the toe cleavage will probably make them more suitable for younger women.
These shoes have a textured, synthetic sole, and the upper part boasts 100% microsuede construction.
This combination makes them water-resistant and stain-resistant, which will help them last longer.
We still recommend that you avoid wearing the velvet ones in the rain, as they are just too pretty to risk ruining.
3. Charles Albert Ghillie Lace-Up Ballet Flats
Charles Albert has a great reputation for manufacturing beautifully designed, affordable shoes.
For the comfort and style they offer, these Ghillie Lace-Up Ballet Flats are no exception.
Review
These lace-up flats have a slightly pointed toe and look very cute and dainty on.
You will love that they are available in many different colors, but we adore the blush more than most.
These will only work for you if you are a size eight or nine (US size), though.
Nevertheless, you'll find more than a few things to love about these flats.
Firstly, they are the most affordable pair on this list, so it is hard to resist them, even when you already have a few in your collection.
As expected, they are not the best quality and won't last you for a long time. Still, they will look great with almost any outfit you own.
The sole is synthetic and padded for comfort, and the upper part of the shoe is vegan leather.
Unfortunately, despite the padding, they are not the most comfortable shoes we've come across.
As such, we don't recommend that you wear them on the days you have a lot of walking to do.
But if you're on the lookout for cute, super-affordable, lace-up ballet flats, then these could easily be your first choice.
4. YDN D'Orsay Round-Toe Ballerina Dress Shoes
YDN manufactures and sells a wide range of adorable, fashionable, and handmade shoes.
These ballet flats are dressier in style than any pairs on this list, making them ideal for special occasions.
Review
From the most affordable pair of shoes, let's move on to the most expensive ballet flats we came across.
These shoes look gorgeous with smart denim and help you rock a chic cocktail or party dress.
They come in a choice of eight colors, so you can find a shade or two to match most of your favorite outfits.
They even have a leopard print design, which adds a fun and sexy element to an otherwise simple get-up.
Because they are handmade, these shoes will easily pass most women's standards.
And thanks to the durable rubber sole, they will last you a long time if you protect and look after them properly.
They are also very comfortable to wear and feel like they provide more support than most ballet flats.
The sole is also non-slip, which means you don't have to worry about slipping on wet sidewalks.
What we love best about these shoes is the fact that you can have them customized to fit.
If you struggle to find shoes that fit you well, you can send YDN your measurements, and they will make a pair to your exact specifications.
5. J. Adams Classic Ghillie Ballet Flats
Adams Footwear sells anything from essential footwear to the latest and hottest shoe trends.
For those looking for something comfortable, stylish, and affordable, these J. Adams Classic Ghillie Ballet Flats are a great option.
Review
Like the other ballet flats on this list, these shoes feature pretty ghillie lace-up detail that adds to the style and support of the entire shoe.
They feature a high-quality, cushioned footbed, and they are soft and comfortable enough to wear all day long without rubbing.
The problem is, they only come in six different sizes, from five to eight and a half. As such, they won't be suitable for everyone.
Nevertheless, if those sizes suit you, then you can (ever so smugly) choose from three colors.
Two vibrant choices of red and blue allow you to achieve more of a statement look.
In comparison, the more natural beige pair is perfect if you are looking for ballet shoes with more versatility.
You will also appreciate that they are 100% synthetic and vegan-friendly, allowing you to rock a stylish look at work or play with a clear conscience.
How Can I Make My Ballet Flats More Comfortable?
If you've invested in a pair of ballet flats but find them too uncomfortable to wear for hours on end, try one of these three tips to make them comfier:
1. Add a Piece of Moleskin
Unfortunately, because of their slender, petite design, ballet flats are prone to digging in around the heel.
If you find this a problem for you, too, we have a quick fix that will work for anybody.
There's no need to toss your cutest pair of ballet shoes away if you find that they pinch into the sides of your feet.
To address this issue, you can just add a piece of moleskin to help cushion the area.
Most drugstores sell moleskin padding for shoes, and you just need to cut it down to size with a pair of scissors to suit your measurements.
Pull off the protective backing, and then stick the piece of moleskin into your shoe.
It will serve as extra padding around the heel, making your ballet flats feel comfier than ever.
2. Use a Gel Patch
Do your flats rub in one particular area around your heel, causing blisters? A gel patch might be more appropriate for the job.
Like moleskins, you will find these gel dots for shoes available at most drug stores.
Compared to moleskins, though, these are even easier to apply as you don't have to cut them to size.
First, locate the specific patch on your shoe that's rubbing your foot wrong. Then, peel off the protective backing from the gel dot and stick it into place.
Doing this simple trick should offer your feet instant relief from the discomfort you were experiencing.
Hopefully, you'd be able to sort the problem before it caused a blister, which means you can carry on wearing your shoes that same day.
3. Use a Wooden Shoe Stretcher
Are your feet in between sizes?
When it comes to ballet shoes, you will probably need to buy a size smaller and invest in a wooden shoe stretcher.
A larger shoe will just continuously slip off your foot.
Using a wooden shoe stretcher, you would be able to stretch your slightly-too-small shoes to achieve a perfect fit.
Which Pair Is the Most Comfortable?
The most comfortable ballet flats we found were the pair from YDN.
They are very well made with comfy, padded soles and provide more support than many because of the raised ankle.
If they are too expensive for you, or if you don't like the rounded toe, try the pair from J. Adams instead.
These ghillie-style ballet flats are also very soft and comfortable. The best part? They are available at a third of the price.
If neither of these fits the bill, but comfort is important to you, look for a pair that feature high-quality cushioned soles.
It is also important that the pair you choose is made from soft materials.
Cheaper and more brittle materials will rub your feet and could cause blisters after prolonged wear.
Besides, you don't wear this style of footwear with socks. That's just a fashion blunder you don't want to commit.
Which Lace-Up Ballet Flats Are the Best Overall?
Our overall winner of best lace up ballet flats is the pair from Chinese Laundry.
If you're fine with having toe cleavage, then we're sure you will love them, too.
They are available in so many color options and sizes to fit everyone, but don't forget to order a size up because they tend to run a bit small.
The biggest problem is that the shoes' price can vary quite wildly depending on the material and the size.
Hence, you would want to check that they are in your budget before falling in love with them too much.