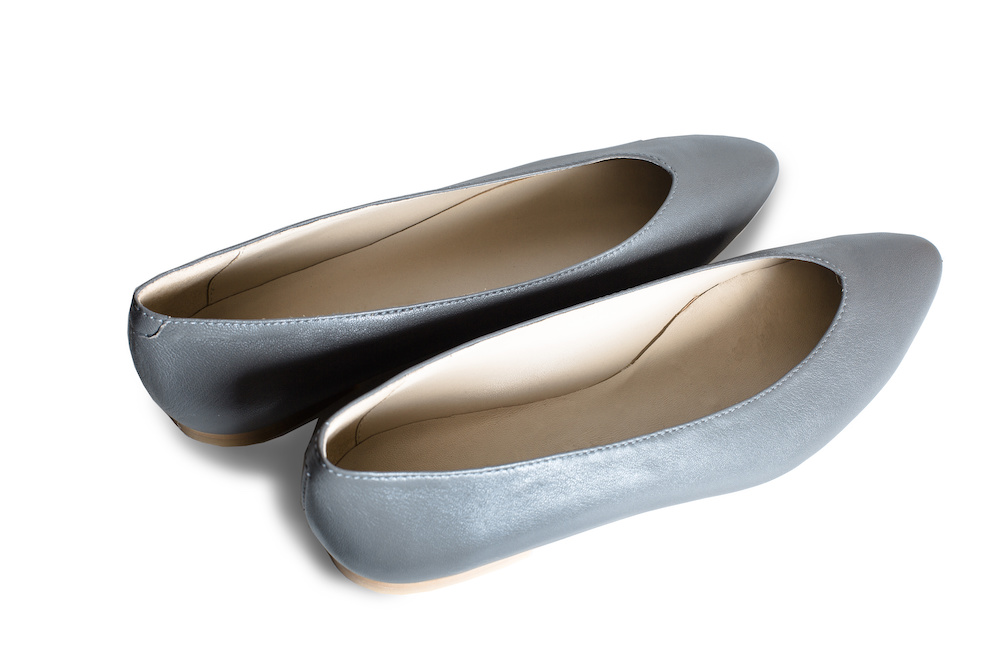 Best Grey Ballet Flats of 2021: Complete Reviews With Comparisons
Ballet flats used to be made exclusively for the stage, signature footwear of the ballerinas showcasing their dancing talents.
Over the years, though, they have become a fashion statement for women.
The traditional ballet shoes were reinvented to suit the preference of the masses.
With all the available options in the market, it's easy to get confused about what to pick.
We listed down a few brands and models to help you decide which are the best grey ballet flats for your needs.
Comparison Chart
Clarks Women's Gracelin Jenny Ballet Flats
Stunner Women Cute Slip-On Ballet Shoes
Naturalizer womens Dolly Ballet Flats
Skechers Women's Cleo-Lane Ballet Flats
Bandolino Footwear Women's Edition Ballet Flats
Best Grey Ballet Flats: A Review
1. Clarks Women's Gracelin Jenny Ballet Flats
Clarks is one of the most popular manufacturers of ballet flats in the industry.
They've been in the footwear market since 1825, so they've fully mastered the manufacturing of ballet flats.
The Gracelin Jenny Ballet Flats is one of the most sought-after models in their arsenal.
Review
Some of the features you'll expect from these flats are:
One of the most notable features of the Gracelin Jenny Ballet Flat is the unique technology incorporated by Clarks.
Cushion Soft™ technology offers supreme comfort and softness.
The high-rebound foam is concealed in the shoe and can absorb the impact on your steps.
As the leading provider of high-performance insoles, Ortholite is one of the top choices for footwear.
It delivers both performance and comfort to ensure you won't hurt your feet when wearing the flats for too long.
Since you'll be wearing your flats the whole day, moisture-wicking is something you need to keep your feet dry and fresh all the time.
It improves the breathability of the shoe, providing a cooler feeling on your feet.
The TPR outsole is a fantastic choice because it is more affordable and provides a range of benefits to your feet.
It offers anti-slip and high-grip capabilities and is very flexible to temperature.
2. Stunner Women Classic Pointed Toe Flats
If you're looking for an affordable ballet flat, the Stunner Women Classic Pointed Toe Flats of ZTWUTANG will be a great choice.
Aside from its price, the overall design and features are also amazing.
It comes with a wide range of colors and designs that would fit any outfit you have.
Review
Some of the things Stunner Women Classic Pointed Toe Flats offers are:
Synthetic material can be a bit slippery, but this ballet flat is using an anti-slip sole.
It provides better traction on wet and slippery grounds and prevents accidents.
You don't need to tie shoelaces to wear flats. You just have to slip your foot inside this shoe, and that's it.
Ballet flats are designed to conform to the shape of your feet.
If you are looking for more comfort, the Stunner Women Classic Pointed Toe Flats offers a soft suede upper.
This material is breathable as well, so your feet won't stay wet because of moisture.
3. Naturalizer Women's Dolly Ballet Flats
The Naturalizer Women's Dolly Ballet Flats looks nothing like a traditional ballet shoe.
Although the shape is there, they made a few changes to make sure it would be comfortable to wear outside.
Naturalizer added more support and protection to the ballet flats, making them a perfect choice for casual strolls outside.
Review
Some of the features that come with these ballet flats are:
With the Contour Plus technology, you will get more comfort in the shoe.
This technology also improved the versatility of the ballet flat.
This is one of the best features of the Naturalizer Women's Dolly Ballet Flats.
You don't see a lot of built-in heel cups or any type of protection from traditional ballet shoes.
This feature protects your heels and prevents injuries while wearing the flats.
Sweaty feet won't be an issue anymore because of the breathable lining that allows air to enter the flats.
Even if you walk the whole day, your feet will always stay dry and cool.
You can flex the outsole and keep it in a small bag. It won't get damaged easily.
In terms of durability and design, leather is definitely at the top. It is also more breathable.
4. Skechers Women's Cleo Ballet Flats
Skechers is already a household name when it comes to footwear.
They have been offering top-quality designer shoes catered to men, women, and children.
The Skechers Women's Cleo is one of their best ballet flats
Review
These ballet flats by Skechers has a lot to offer, including:
Skechers Women's Cleo Ballet Flats features a rubber sole, which means that it provides great traction on slippery grounds.
Traditional flats don't really require a rubber sole, but since most modern designs are used as fashion statements, Skechers decided to improve the overall appearance.
The cushioned insole provides a whole new comfort level since the foam provides better support to your feet.
As a soft and stretchable material, it provides a layer of protection and comfort to the shoes.
Although the upper is not leather, this stretchable fabric is a great alternative.
5. Bandolino Women's Edition Ballet Flats
Bandolino is one of the go-to brands for women if they want to buy something stylish and fashionable without spending too much.
Since more expensive brands are not accessible for average women, Bandolino always made sure that they provide amazing footwear.
The Bandolino Women's Edition Ballet Flats offers both great comfort and design.
Review
Some of the most notable features of these flats are:
A round toe design is more comfortable to wear because it provides more room for your toes to move around.
Your movement won't be restricted either, so your feet and toes won't hurt even if you walk downhill.
These flats are very easy to wear since you don't need to tie any shoelaces.
You can wear your flats in just a few seconds!
The Bandolino Women's Edition Ballet Flats comes in different shoe widths. There is a medium size, narrow, and wide.
Compared with the other materials used for ballet flats, faux suede is one of the best options since it is very durable.
Since it's made from polyester microfiber, it is tougher than natural suede.
What Are the Benefits of Wearing Flat Shoes?
Most women would prefer to wear heels, especially at events and gatherings.
It's more sophisticated and elegant, but heels are very restricting.
This type of footwear is not meant for long hours of wearing, so flat shoes became popular.
Flat shoes offer the same sophistication and elegance that heels can offer without having your heels raised a few inches from the ground.
Here are the other benefits of wearing the best grey ballet flats:
Easy to Wear
One reason many women prefer flat shoes is that they can wear them in just a few seconds.
If you're in a hurry and you need to get to your schedule right away, you can wear your flat shoes in just a few seconds.
Flat shoes don't have any laces. There are some models with straps, but they can easily slip on and off your feet.
Less Risk for Injuries
Most commonly, women use high heels for semi-formal and formal occasions.
There are even instances that they wear them at casual gatherings, which is why most women experience injuries while wearing heels.
Accidents are inevitable even if you've been wearing heels for many years.
There are times when you will lose your balance or your feet will slip on the side.
Ballet flats are completely different because your feet are on the ground. It is the closest thing to barefoot shoes.
You can wear them on a casual stroll, and there are more elegant models that you can wear for formal gatherings without worrying about injuries.
Comfortable
This is probably one of the things that women ignore when buying footwear.
They usually focus on the design and how they would look on the dress they want to wear.
It's great that the shoe looks fantastic, but are your feet comfortable wearing them?
Do you have the urge just to remove the shoes from your feet because they don't have enough padding for support?
Ballet flats are made specifically to provide comfort to women. You don't need to wear closed shoes or high heels.
Flats are usually open at the top, and the material is not very thick, so it's comfortable to wear.
Most ballet flats are also made from breathable materials to prevent moisture from staying on your feet.
Provide More Stability
Flats are more stable compared to heels. They provide better support when you are doing a lot of things.
You can do your chores, run around the house, go to the grocery store, and more without changing your footwear.
Flats can be considered as regular walking shoes for women.
You can also walk freely in the rain without worrying about slipping since most ballet flats offer great traction.
Easy to Carry
You can fold flats for traveling and easy storage because of their flexibility.
You don't need to bring a box or save a large amount of space just to bring your footwear.
You can fold them and place them anywhere in your luggage. You can even put them on your handbags if you want.
Reduce Low Back and Knee Pain
It's impossible to remove knee and low back pain completely by simply wearing flats, but you can reduce it.
When you are wearing flats, you are standing in a natural position.
Your heels are not elevated, so you can reduce the chances of hurting your knees.
High heels will force you to stand in an unnatural position, which may cause back and knee pain.
Are Ballet Flats Supposed to Be Tight?
Ballet flats only look tight, but they fit just right. However, you need to know your exact size.
Ballet flats can be loose or tight, depending on the size of your feet.
It's a good thing that there are bigger flats for people with wide feet.
Your ballet shoes should feel snug yet comfortable to wear, like you are only wearing socks.
What Is the Difference Between Full Sole and Split Sole?
A full sole has a continuous suede outsole, while a split sole has two suede outsoles: one at the heel and one at the ball of your foot.
A full sole can help you develop your intrinsic muscles, while a split sole will enable your foot to arch without any resistance.
Are Ballet Flats Available in Various Widths?
Ballet flats come in various widths, ranging from A to D, where A is the narrowest and D the widest.
It is better to visit a mall or a footwear store near you to get the right size.
Do Canvas Shoes Last as Long as Leather Shoes?
Leather flats are definitely tougher compared with canvas shoes.
Even if you properly maintain your canvas shoes, leather will still last longer.
Is It Fine to Buy Affordable Ballet Flats?
There are a lot of affordable ballet flats with good quality, so you don't need to buy expensive ones.
Besides, flats are not too expensive compared to shoes and other footwear.
As long as they're comfortable to wear and you like the design, you won't really need to look for something expensive.
Final Recommendation
Among the different ballet flats mentioned above, Clarks Women's Gracelin Jenny Ballet Flats is the best choice.
Its design would fit almost any type of outfit, and all the basic features you need from a ballet shoe are already there.
Aside from this, Clarks is a reputable shoe manufacturing company, so you can guarantee that the quality is superb.