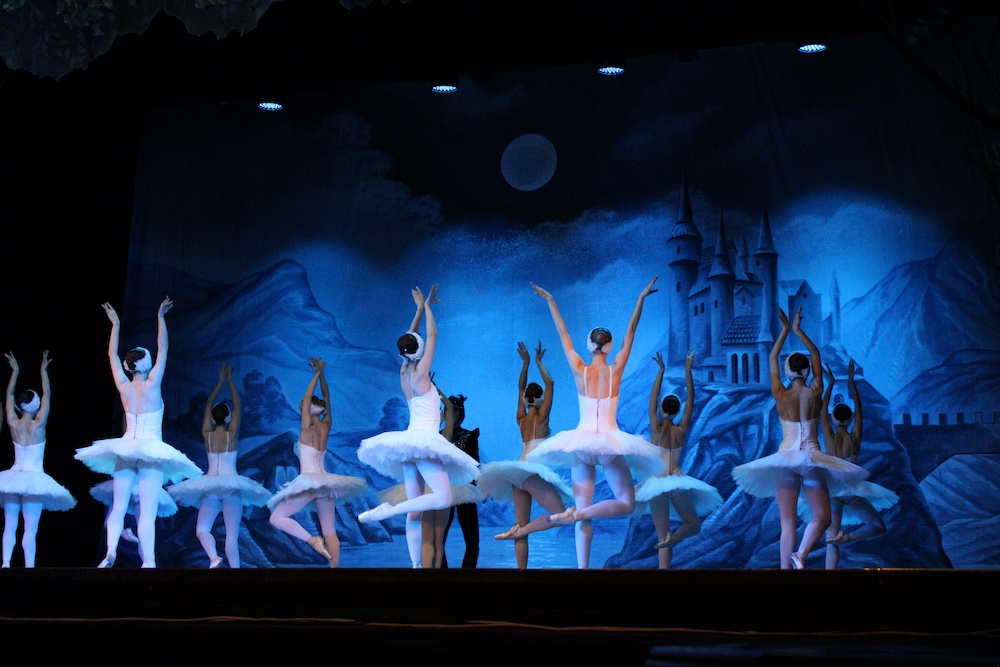 Best Ballet Companies in the World: A Quick List for Every Continent
---
<!–googleoff: index–>We may earn a commission for purchases using our links. As an Amazon Associate, we earn from qualifying purchases.<!–googleon: index–>
---
It is possible to watch a good ballet show anywhere you are in the world, but is it going to be the best?
We believe that different factors make up an excellent and memorable performance. We can all agree on one thing, though: the ballet company performing it plays an essential role.
Let's name some of the best ballet companies in the world.
We'll list one for every continent, except Antarctica, of course, so that you'll find it more accessible to watch them wherever you may be in the world.
What Is the Most Prestigious Ballet Company in the World?
One ballet company is set apart from the other top ballet companies in the world, though. That is the Paris Opera Ballet.
It is one of the oldest ballet companies ever established and is definitely one of the art forms' foundations.
It was established in France in 1661 by King Louis XIV and was known as the Académie Royale de Danse or the Royal Academy of Dance.
Pierre Beauchamp became the first company director, and he established the five basic forms of classical ballet.
Paris Opera Ballet was also responsible for bringing about the Romantic era of ballet through Filippo Taglioni's La Sylphide.
This ballet company surely has a lot of history, but that doesn't mean it's the only ballet company in the world with excellent dancers.
What Country Is the Best at Ballet?
For instance, it doesn't mean that France is the only country known for its ballet dancers; in fact, many people in the ballet practice believe that the best dancers come from Russia.
This country is responsible for coming up with the Vaganova technique, after all.
We believe, though, that the main reason for their excellence is the accessibility of quality ballet instruction.
After all, world-class ballet training comes free for Russian citizens.
Best Ballet Companies in the World
Let us take a trip around the globe to check out the best ballet companies in the world.
We'll share with you a little bit of their history to provide some context as to why we have chosen them.
Please bear in mind that this is also not an official or definite list. It is simply the fruit of our research, experience, and personal opinion.
Finally, we'll not list them in any particular order other than the locations that they are in.
North America
For North America, that would be the American Ballet Theatre. It is one of the greatest dance companies not just in the USA, but in the world.
It was founded way back in 1939 but remains strong and active by touring and performing in different parts of the country.
They have also done 30 international tours already, visiting almost 50 countries worldwide.
Finally, they were declared as the National Ballet Company of the United States in April 2006.
South America
The Ballet Nacional de Cuba was founded in 1948, just less than a decade after the American Ballet Theater.
Alicia Alonso founded it and persevered in dancing through visual impediment (she went nearly blind), financial difficulty, and political unrest.
This same courageous and dedicated spirit is still being passed down to the company's members today, resulting in a stunning display of excellence with a touch of culture and heart.
It truly deserves to be recognized as one of the top ballet companies in the world.
Europe
Choosing just a single ballet company in Europe is difficult given the number of outstanding companies there.
However, this list probably wouldn't be complete without mentioning the Bolshoi Ballet, one of the world's oldest and most prestigious ballet companies.
It was founded in 1776, interestingly, to provide orphans with a bright future.
It is also the best company to join if you want to master the Vaganova technique we have mentioned above.
It is also the reason Russia is widely considered as the country that is best in ballet.
Australia
This is a no-brainer. The Australian Ballet, founded in 1962, is the best ballet company on the continent, and for a good reason.
That's because they have the courage to go beyond tradition. They work hard to express the heart of Australian culture and incorporate it into all of their 250 shows every single year.
Africa
Africa is not always the first continent one thinks of when talking about ballet but don't think that it doesn't have a prestigious ballet company with world renown.
The best in the continent has got to be Joburg Ballet. It was previously known as the South African Ballet Theatre when founded in 2001.
Yes, it is also one of the youngest companies on this list, which makes it even more impressive.
They have even been invited to perform in Russia just five years after their establishment.
They also have had exchange programs with the other companies on this list, like the Paris Opera Ballet.
We also recognize that they hustle harder than most of the companies we have included in this list since they are a registered charity institution due to lack of funding.
Asia
This is probably the toughest continent to choose a single company since there are many excellent ballet companies.
Singapore, Japan, Cambodia, Philippines, South Korea, the list goes on.
It seems that every country has a ballet tradition that is unmatched and incomparable to others.
The country with the highest number of ballet schools and companies, though, appears to be Japan.
Given the popularity and the country's unique theater culture, we are honestly not that surprised.
Of all the ballet companies in Japan, though, one seems to stand apart from the rest.
K-ballet has been founded in 1999 and recognized internationally as one of the most prestigious ballet companies in the world.
They currently perform over 50 shows a year under the guidance of their current honorary president, Sir Anthony Dowell.
Best Contemporary Ballet Companies Today
Most of the ballet companies that we have mentioned, though, specialize in classical ballet.
The question is, are there contemporary ballet companies today of the same caliber?
Yes, there are, but most of them are located in the United States of America, do not have the same history as the ones we have mentioned above, and don't have as many members. Not even close.
In fact, most of the ballet companies we'll share with you below only have members ranging from six to 16 members.
This is probably one of the most established ballet companies in this category, founded way back in 1982.
They only have 11 dancers at the moment. Still, they offer a professional training program, a BFA program with an affiliated university, and other educational pursuits.
As such, they provide nearly a hundred classes every week.
They haven't forgotten the performance aspect, touring all over the country for 17 weeks annually and presenting two performance seasons in their locale, San Francisco.
BalletX
Based in Philadelphia, this ballet company takes pride in having the liberty to perform whatever role their members can imagine.
They only have 10 dancers at the moment, but it's not holding them back from giving stunning performances. They truly deserve the title of a top ballet company.
This company is founded by ballet legends Christine Cox and Matthew Neenan, and it had worked with the best choreographers today, including Jorma Elo and Annabelle Lopez Ochoa.
Lemon Sponge Cake Ballet
The name may turn off some people, but it's what this company does. They shake things up.
They only currently have seven dancers at the moment, but they still generate a lot of attention with every move.
That's probably because most of their work is political.
For instance, their recent show called White Fields became really controversial when the company successfully translated gun violence into dance.
Post: Ballet
This is probably the smallest company in the list in terms of the number of members; they only have six to nine.
Still, what they lack in number, they make up for in sheer talent; a quality that any top ballet company has.
Let's just say that they are the convergence of talented dancers coming from other great companies like the Boston Ballet, Shen Wei Dance Arts, and Les Grands Ballets Canadiens.
To Sum Up
If there's one thing we love most about ballet, it's this: it is one of those traditional art forms with a long history but is still widely practiced and appreciated across the world.
Other dance genres and forms might have come and gone, but not ballet.
It has even evolved into contemporary ballet, but classical ballet is still alive and well.
Given its status, it is not surprising that you can find an excellent ballet company in your country.
Even smaller Asian countries like Cambodia and the Philippines have their excellent dancers competing with any westerner, along with companies that they have either established or belonged to.
Of all the ballet companies in the world, though, Paris Opera Ballet remains to be the most recognized. Meanwhile, Russia holds the crown as the country known to be the best in the art form.
Don't forget to explore the best contemporary ballet companies as well.
They are the evolution of ballet, and you should treat them with the same reverence.